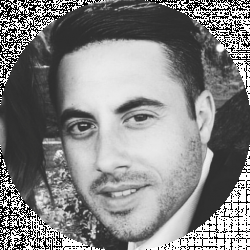 Latest posts by David Borgogni
(see all)
The health niche has many great products to promote and earn a commission from. However, the first stage is finding a great affiliate program. With our list of the best health affiliate programs, you can start to make money in a continually vast growing market.
We will show you 10 of the top health affiliate programs and outline their pros and cons. We will also look at some things you should consider before choosing an affiliate program in the health niche.
At a Glance: 10 of the Best Health Affiliate Programs
Things to look for in an affiliate health program
Before we get into the best health affiliate programs that you can join, there are some things to consider.
Cookie duration
If you aren't 100% sure what cookie duration is, it is how long you have to make a sale after someone clicks on your affiliate link.
Let's use an example.
Say an affiliate program has a cookie duration of 30 days. So, when someone finds a product that you are promoting and wants to buy that product, they will click on your affiliate link. When they click on your link, it will create a small cookie file on their browser.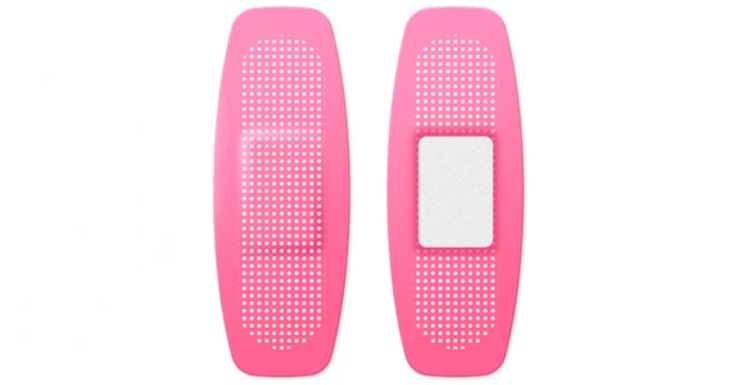 If that person purchases a health product in 30 days on the website you are promoting, you get a commission.
Essentially it is a way of tying your referral to the purchase. The longer that cookie duration, the better, as it gives you more chances of picking up a sale, but it isn't the only thing you should consider.
Commission
The commission you get paid per sale is also an important metric to judge an affiliate program.
Commission rates for health affiliate programs can vary significantly from around 5% to up to 20% and perhaps even more. The commission rate is the percentage of the sale you get paid as an affiliate.
If you have a commission rate of 15% and someone buys a product that costs $100 through your affiliate link, you get paid $15.
EPC
EPC stands for Earnings per Click.
This is an affiliate marketing term that outlines the average amount of money an affiliate will earn per 100 clicks on their affiliate link.
It is usually calculated as a network average, so don't simply focus on EPC and forget everything else. You should consider EPC alongside cookie duration and commission rate.
Health product range
Like any affiliate program, you need to look at how many products are on offer.
Choosing an affiliate for a business that sells thousands of products can often lead to better results. When a consumer clicks your affiliate link, the chances are that they may end up purchasing other products if that website has an extensive range.
However, smaller niche health retailers can also be profitable. If they sell something that costs a lot of money, one sale of that product can yield better returns than many sales of less expensive products.
Support
Like any kind of online service, you want to ensure that support is available if you need it.
Have a look at what the affiliate program offers in terms of help. Can they be easily contacted if something goes wrong? Do they provide any marketing materials such as banners or promotional images?
This isn't often something that many people think about when choosing an affiliate program; however, you should consider it.
10 Best Health Affiliate Programs in 2021
Smart Nora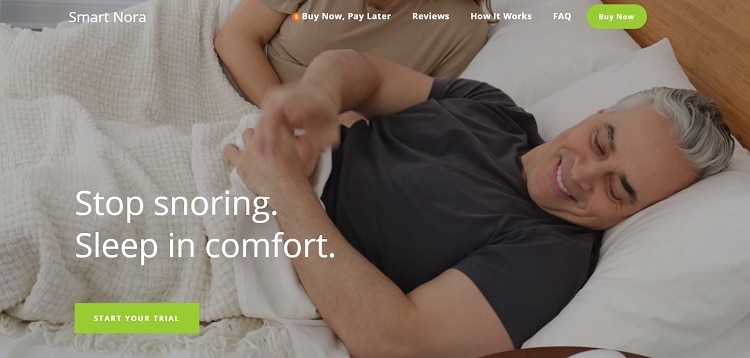 Smart Nora is an innovative product that is aimed at people who snore. Sleep apnea isn't just about keeping the rest of your household up at night; it can lead to other medical problems such as depression and fatigue.
Many people suffer from snoring issues, which is why this micro-niche of the health market is actually really big. The product detects that you are snoring and adjusts your sleeping position accordingly.
With Smart Nora you get a 6% commission which seems low, but the product costs $359. This is very much a one-product and very focused affiliate program, but you can potentially make a lot of money from it. Compared to other products, this gives you a chance to promote something unique.
Pros
An innovative product that will appeal to many people
6% commission, but the product costs over $300
30-day cookie duration and an EPC of $227.13
Range of creative materials provided
Cons
Very focused on one product
Fitbit
You have probably heard of Fitbit. It is a digital watch that is very popular amongst health-conscious people as it can track steps, exercise, and how you sleep at night.
That isn't the end of its talents. A Fitbit can also be used to answer phone calls and read text messages if you have your phone nearby.
The one big thing that this health affiliate program has is that the name 'Fitbit' is well-known. It is a trusted international brand. The downside is that people can buy a Fitbit offline, which often isn't true for many health affiliate products.
They offer a pretty low 3% commission rate with a cookie duration of 15 days. However, you can get higher commission rates if you sell a large volume.
Pros
International branded product that is popular worldwide
Low commission rate but sells several high-value products
Can earn a better commission the more you sell
Provide you with creative banners and images
Cons
Low-commission rates and cookie duration
Thrive Market

Thrive Market is aimed at the organic food niche. Many people are put off buying organic food due to the higher price; however, Thrive Market aims to provide healthy and organic food and an affordable cost.
They have an extensive product range of over 6000 items.
You can even filter their food by the diet you are pursuing.
Thrive Market offers a $40 commission every time someone signs up for an annual paid subscription. You get a $5 commission if they sign up for a one-month subscription. This is a bit different than the average percentage of a sale.
Their cookie duration is 14-days.
Pros
Offer a wide range of organic products
You can earn $40 for every referral that signs up on an annual basis
Provide good support options if you need help
Cons
The tracking cookie is a bit low at 14-days
Different payment structure that a percentage of the sale
Neurohacker Collective

Neurohacker Collective targets the 'smart drug' niche of the health market. It isn't exactly the pills from Limitless; however, it does help people to main focus and drive and promote good brain health.
By promoting this product, you get a 15% commission for every sale, and it has an EPC of $183.40. Your commission can go up as high as 25% based on your sales volume. The cookie duration of 30-days is pretty good and above many other health affiliate programs.
For anyone that wants to offer something a bit different, Neurohacker Collective is an interesting choice. Their products have become very popular in recent years, so there is undoubtedly a growing market.
Pros
Provide exciting products
Good EPC and cookie duration
The commission is decent and can rise even further
Cons
Some people might doubt the effectiveness of the product, but they do provide the science behind it
Just Thrive Probiotic
The idea behind Just Thrive Probiotic is that an imbalance of bacteria in your system can lead to many health problems.
This family business offers a good range of supplements to promote gut health. With Just Thrive, affiliates can benefit from a 180-day cookie duration which is way above most affiliate programs.
The commission rate is 5%, and there are plenty of opportunities for customers to purchase additional products from this business by your affiliate link.
It cuts across various health niches, including vegan, paleo, and keto-friendly.
Pros
It offers a fantastic cookie duration of 180-days
Good range of products to promote
Has an EPC of $160.87
Provides different offers for affiliates such as gifts and access to new products
Cons
The commission rate is only 5%
Phen375

Weight loss is one of the most profitable niches in the health market. Phen375 offers a health supplement that aims to aid weight loss, and it has become a top-rated product.
The significant advantage of Phen375 is that you get a commission rate of 45% and a 120-day cookie duration. This is a lot more than many affiliate programs offer.
The downside is that weight loss is a very saturated market. You can make money in it especially promoting good products, as you'll find on Phen375, but it does come with some challenges.
Pros
Very high commission rate
120-day cookie duration
Popular market within the health niche
Provide you with a range of marketing materials
Cons
Weight loss is quite a saturated market so can be difficult to break into
Tyent Water Ionizers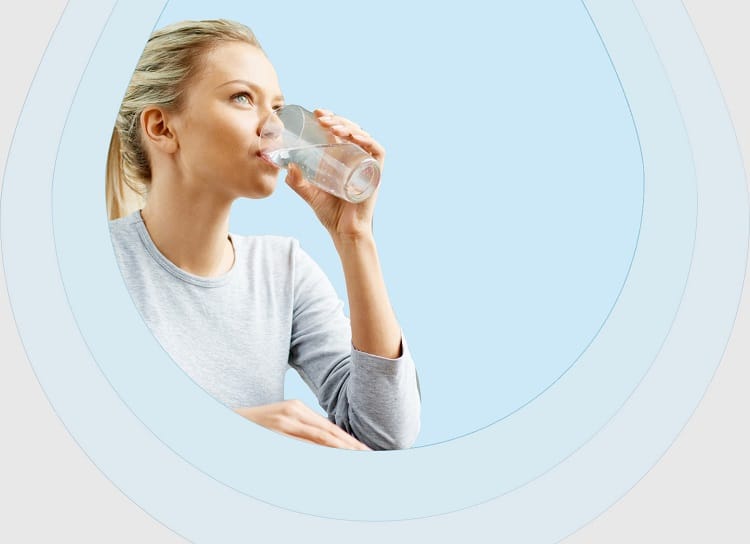 Water is essential to our health. Keeping hydrated is one of the main things we should do to maintain a healthy body and mind. However, what about all the impurities in the water we drink?
Tyent Water Ionizers are a range of products that removes impurities and also adds alkaline that provides various health benefits.
With the Tyent Water Ionizers affiliate program, you can benefit from promoting a popular product. The commission rate varies from 5% to 30%, depending on the item you sell. The products themselves cost a few thousand dollars.
With a cookie duration of 60-days and an EPC of $195.83, this health affiliate program offers plenty of room for making money. It is a fairly unique product that further adds to its appeal.
Pros
A unique product that will appeal to many people
Items cost a lot of money, so ideal for low sales and high profits
Decent cookie duration and product data feed available
Cons
The product is expensive, so it might rule out many consumers
My Green Mattress

Getting a good night's sleep is imperative to positive health. My Green Mattress sells GOTS, GOLS, and GREENGUARD Gold Certified green mattresses. Basically, they use organic materials in their mattress, which help promote comfortable sleep, leading to other health benefits.
As an affiliate, you can enjoy a 45-day cookie duration with a 5% commission. The average order is around $700, so plenty of opportunities to make some money promoting these organic mattresses.
Pros
A very focused and unique part of the health niche
The commission might seem low but high product value
Cookie duration is good at 45-days
Cons
No major downsides but not everyone will want to buy a mattress online
The Lost Book Of Remedies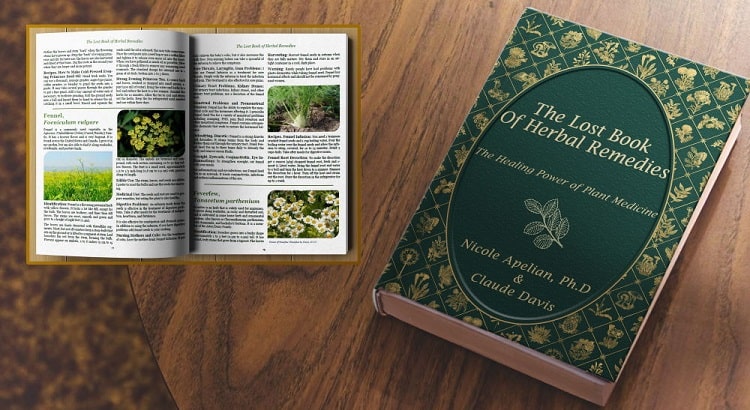 Instead of promoting an actual product that directly contributes to your health, The Lost Book Of Remedies is a bit different. This book by Dr. Nicole Apelan explains how herbs can play a significant role in treating various ailments.
This eBook has been popular for a while, and it is a top-performing product for many affiliates.
By promoting this eBook, you get a whopping 75% commission rate and a cookie duration of 60 days. The 75% commission is on the initial sale, but this product has several upsells, which also pay out a 75% commission.
The great thing about this product is that the eBook can be delivered instantly once someone buys it. However, you can't promote this product on Facebook.
Pros
Really high commission rate with several upsells
Good cookie-duration
Very popular product with a unique angle on health
Cons
Can't promote this eBook on Facebook
Physicians Choice

The final health affiliate program is called Physicians Choice.  They provide a range of different health supplements and natural health products designed to replace prescription medication.
Their products are made from sustainable sources. They also target a wide range of different health issues from weight loss, generally feeling better, digestive health, and immune support. So, you can have a large number of different products to promote.
With this affiliate program, you get a 25% commission rate, but it does depend on the product you sell.
Pros
Good range of products on offer to promote
Popular health and supplement items on sale
60-day cookie duration and an EPC of $190.26
Cons
Commission rate can vary depending on what product you sell
Frequently Asked Questions about Health Affiliate Programs
Question: How do I make money with a health affiliate program?
Answer: To make money with a health affiliate program, you need to promote their products effectively. This can include blog posts, reviews, and advertisements. When someone clicks on your affiliate link and purchases a product, you earn a commission.
Question: How much commission will I earn with a health affiliate program?
Answer: The amount of commission you can earn with a health affiliate program can vary depending on what one you sign up for. The commission rate can range from 5% to over 20%, so ensure you know what it is before you commit.
Question: Will I be provided with marketing materials?
Answer: In most cases, yes. The majority of affiliate programs will provide you with some marketing materials that you can use to promote their products. This includes things such as promotional images, banners, and more.
Question: Can I be paid weekly with a health affiliate program?
Answer: Possibly. Affiliate programs have their own policies on how often they pay out on commission. This can be weekly payments, or in many cases, it is monthly. You might also come across some programs that pay daily too.
Question: How big is the health affiliate market?
Answer: Big. Health covers a whole range of different topics from general health and wellbeing, mental health, skincare, hair loss, fitness, and much more. You won't be stuck for products to promote as it covers such a vast and diverse range.
Question: Do I need a website to join a health affiliate program?
Answer: Check the policies for new affiliates before you sign up for approval as an affiliate. Many affiliate programs will require you to have a website; however, some may not, but you will need some online presence.
Question: What is EPC with a health affiliate program?
Answer: EPC stands for Earnings per Click. It is a formula that is used to determine the average amount of money made from 100 clicks on a link across the affiliate network.
Which is the best health affiliate program?
In our opinion, the best health affiliate program is Smart Nora.
There is a lot that we think is very positive with this product. It is pretty unique so it can occupy an interesting part of the market. Sometimes health products can seem a bit run of the mill, however, this one stands out.
The product itself is pretty expensive so the commission rate of 6% isn't as low as you might think.
A potential downside is that this is focused on one product and there isn't much room to buy other items on the website to boost your sales. However, the high value of the product and the chance to promote something unique make Smart Nora our top pick.
Learn more about affiliate programs below: