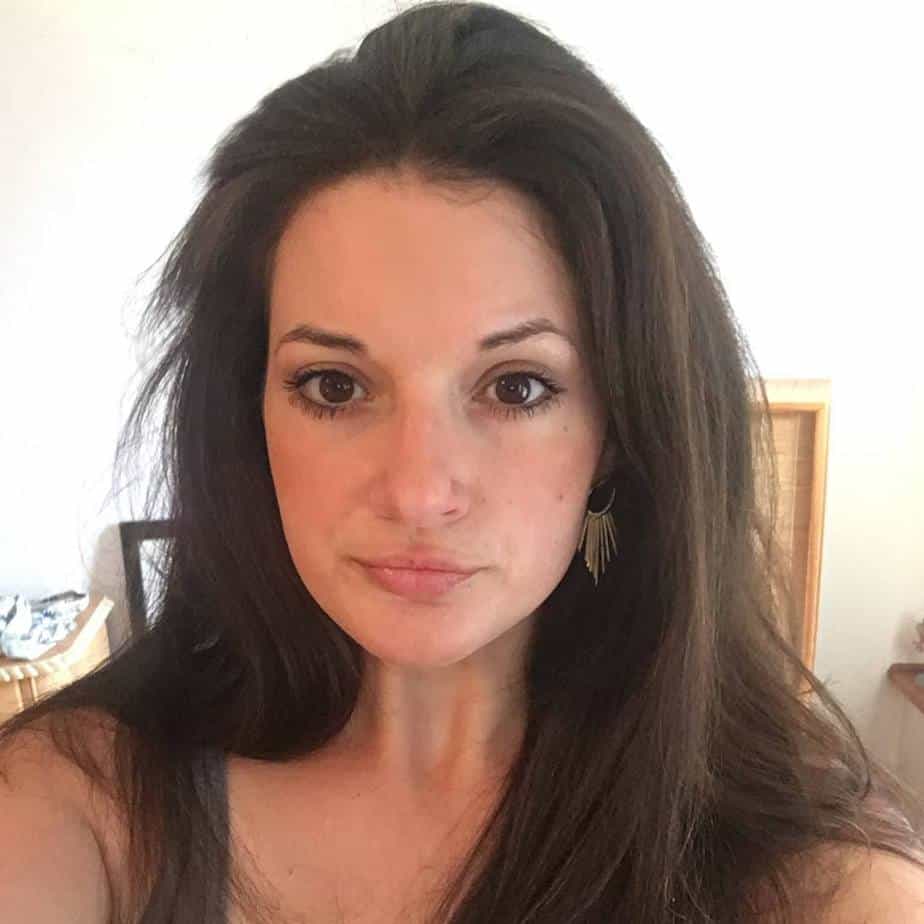 Latest posts by Lindsay Pietroluongo
(see all)
Furniture and home décor are more expensive than say, to-go coffee mugs, pajamas, coolers (even high-end ones) and headphones. That makes a furniture- and home-focused affiliate program a profitable one, more than if you were to promote those lower-priced items.
And with Wayfair being one of the more affordable furnishings companies around – and selling online instead of requiring buyers to walk into a brick-and-mortar store – there's even more opportunity to earn a commission as a brand affiliate.
It's common for Wayfair shoppers to purchase several items at once, taking advantage of both the wide selection and the lower-than-average prices.
If you run or blog or regularly put together buying guides for readers, the Wayfair affiliates program may be the right match for you.
In this article, we're going to cover the affiliate program, the platform where the affiliate program lives – CJ Affiliate – and common questions asked by affiliate marketers. Let's get started!
What is the Wayfair Affiliate Program?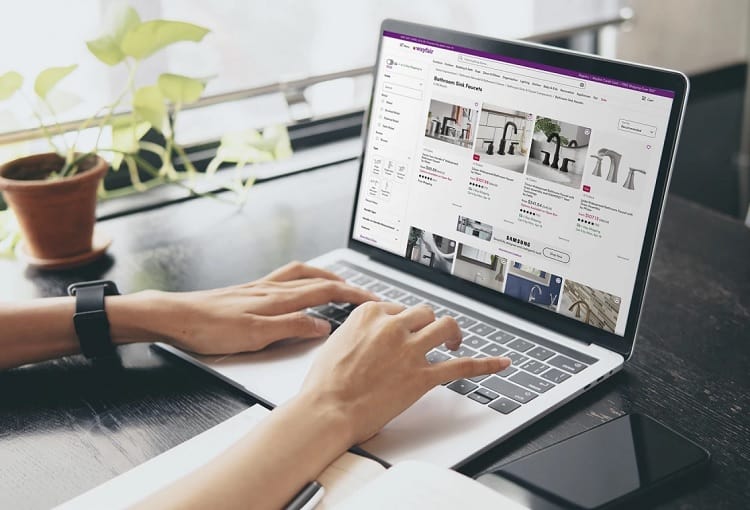 Like other traditional affiliate programs, as a Wayfair affiliate, you'll add trackable links to your content and then earn a commission on orders that result from customers clicking those links. (We'll get a little deeper into how all of this works in a bit.)
There's a lot to choose from if you're a Wayfair affiliate. You'll have access to millions of products to promote across a range of furniture and home goods categories, such as:
Appliances

Baby and kids products

Bath items

bedding

Kitchen items

Furniture

Lighting

Organization items

Outdoor items

Pet products

Pillows

Rugs
That means there are more than enough choices to cater to your specific audience, just as long as they're interested in furnishing their home and/or interior design.
Also, as a Wayfair affiliate, you'll also have access to the company's sister brands, collectively called the "Wayfair family," which includes:
AllModern

Birch Lane

joss and main
All of these brands sell home décor and furniture across different styles and price points. And while the websites may look similar at first glance, if some of your audience members prefer one brand over another, you can appeal to their tastes.
Wayfair's brands have perks for customers that you can promote to your, too, such as daily deals, free two-day shipping and live customer service.
This point needs to be stressed: The range of products is pretty important when it comes to picking an affiliate program . While everything at Wayfair and its sister brands is within the home niche, there's a ton to choose from.
And you'll get a commission for anything purchased within the referral period, not just the individual item you promoted in your content. More on all that in the next section.
What Can I Earn as a Wayfair Affiliate?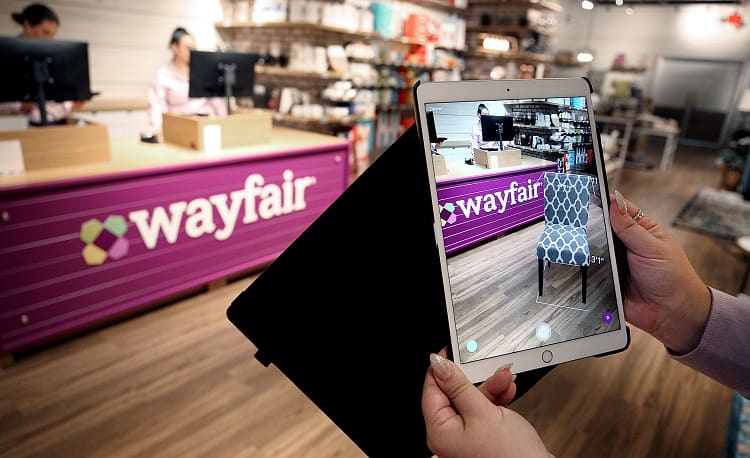 Wayfair affiliates earn a 7% commission. The commission rate is an important part of choosing an affiliate program.
The commission is the percentage that you get paid when someone makes a purchase through your affiliate link. If the affiliate program pays 7%, like Wayfair's does, then you'll get 7% of the sale.
So, if someone purchases $500 worth of items after clicking your affiliate link, you'll earn $35, which is 7% of $500.
That may not sound like a lot at first, but if your website gets good traffic and many of your audience members convert to Wayfair buyers, those commissions can really add up. And the higher the order amount, the more money you'll make – so upselling and cross-selling are important!
Keep this in mind: You'll get 7% of the entire sale, not just the item you promoted in your content.
As long as the affiliate link was clicked to trigger that tracking cookie, you'll earn a commission for anything that user buys within the referral period, which we'll talk more about next.
How Long is the Referral Period?
The Wayfair affiliate program's referral period is seven days, which means that the tracking cookie lasts for seven days. When choosing an affiliate program, cookie duration is just as important as the commission percentage.
A cookie is a file that's placed on the computer of the person who clicks your affiliate link. This tells the affiliate program where the customer came from (ie, your link) so you're identified when the user goes shopping.
That's how the affiliate program knows to give you a commission when the buyer makes a purchase.
The cookie duration – in this case, seven days – is how long you'll be identified as the referring affiliate. When someone makes a purchase within that duration window, you'll get a commission.
After that time period, even if the person uses the affiliate link, you won't get a percentage of the sale.
Is There Customer Support for Wayfair Affiliates?
There is! Affiliates get dedicated support from an in-house team. Every affiliate needs help or guidance at one time or another, whether you're a newbie or a seasoned affiliate, and the team will help you whenever you need it.
How Do I sign up for the Wayfair Affiliate Program?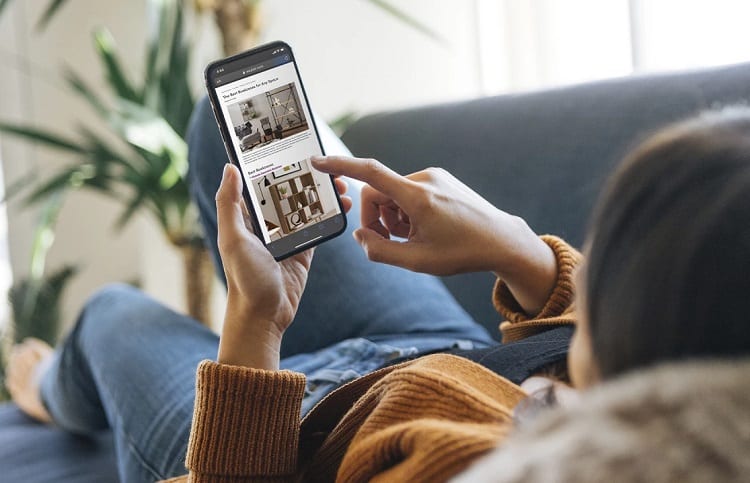 The Wayfair affiliate program lives on CJ Affiliate, which was formerly called Commission Junction. The exact program you'll sign up for to be a Wayfair affiliate is called CJ Publisher. You can sign up for the program here .
There are technically two types of accounts on CJ Affiliate:
Publisher:

This is a person who owns a blog or website and wants to make money by promoting brands, products and/or services.

Publisher earns a commission when they drive sales for Advertisers.

(You're a Publisher.)

Advertiser:

This is an account for an

online store

that sells products or services.

In this case, the Advertiser is Wayfair.
The Publisher (which is what you'll be) sounds just like a regular affiliate, right? It kind of is. It likely has the "Publisher" moniker to differentiate it from the Advertiser program .
Also, since both Publishers and Advertisers are part of CJ Affiliate, the "Publisher" name helps to avoid confusion (since technically everyone's an affiliate).
Is Signing up as a CJ Publisher Easy?
Super easy! In order to become a Wayfair affiliate – officially called the Wayfair North American Affiliate Program – you have to sign up for the CJ Publisher program.
You can join the CJ Publisher program for free here . You'll need to enter your language, country and email address, then create and confirm the password.
There's also a CAPTCHA box to check. You'll then verify your email, and you'll be on your way to becoming a Wayfair affiliate.
Are There Other Ways to Partner with Wayfair?

Plenty! If you're looking for additional or alternative ways to team up with Wayfair, there are more options. In this section, we'll briefly cover them and provide links so you can learn more if you're interested.
Advertising
Wayfair advertisements can help sellers find the customers who will be interested in exactly what's being offered.
Customized communication packages and targeted content ads with savvy placements are offered through Wayfair's advertising program. If you have an online shop, this may be a good option for you. Learn more here .
Supplier Partner
If you're a manufacturer, partnering with Wayfair may be able to help you grow your revenue and reach new customers. Wayfair works closely with manufacturers and suppliers to promote its brands.
The platform can be a way for manufacturers to add another retail channel to the mix. Wayfair also helps out with communications and logistics to create a more streamlined selling process.
There are flexible, tailor-made opportunities for suppliers, and you can learn more about the program here .
Transportation
Wayfair is always on the hunt for companies that want to serve customers by delivering specialty items. If that sounds like you, you can grow your business with the help of Wayfair's home delivery network. Learn more here .
Wayfair Professional
There are all sorts of professionals who may have unique needs when it comes to Wayfair, like:
Contractors

designers

Hotels

Offices

schools

Restaurants
All sorts of businesses and organizations turn to Wayfair to create large-scale, community and/or commercial spaces that are just right for members, students, employees or guests.
With Wayfair Professional, there's a huge selection of items to choose from, plus exclusive pricing, personalized service and fast shipping.
There are also business tools to use so that every project gets completed on time and within budget. Learn more here .
FAQ
Question: How Does the Wayfair Affiliate Program Work?
Answer: The Wayfair affiliate program is run with CJ Affiliate, formerly Commission Junction, and it works in a similar way to other traditional affiliate programs – you'll earn money if a person who clicks your referral link makes a purchase within a set period of time.

The referral period is seven days and you'll earn a 7% commission on sales.
Question: Which is the Best Affiliate Program?
Answer: The best affiliate program depends on the content creator, and several factors have to be taken into consideration:

• The affiliate program needs to have the sorts of items you want to promote and that your audience is interested in.
• It should have a high enough commission – at least 5%.
• It should have a decent referral period. Some programs have very short referral periods (Amazon's is only 24 hours), while others have longer periods. Even Wayfair's referral period of seven days is considered short by some, but that doesn't necessarily mean it won't work well for you.

Luckily, affiliate programs are (typically) free to join, so you can sign up for several and experiment until you find the one – or ones – best for you .
Question: How Do I Promote Affiliate Links?
Answer: There are all sorts of tactics that affiliate marketers use to promote their affiliate links:
• Add banner ads to your website.
• Create digital products, like an ebook or an online course, that include affiliate links.
• Film a YouTube video with a review or tutorial.
• Post about a product on social media.
• Put together a tutorial on your blog to show people how to use the product.
• Send emails or newsletters promoting items.
• Write blog posts, like reviews or roundups, about specific products.

The monetization options you choose will be based on the platforms you use to create content and how your audience likes to digest information. Trying a few different tactics will give you an idea of ​​what works best.
Question: Can I Start Affiliate Marketing with no Money?
Answer: Yes! You don't have to write a first-person review or create a tutorial in order to get started with affiliate marketing. (Or, if you already own an item that you can promote with an affiliate link, you can use that product to create content.)

By researching the products or services you promote, like by reading other reviews of the item, you can confidently promote it on your website without spending money to buy the item yourself. The key is to genuinely promote items that you believe in.

If you're going to build a blog or website for affiliate marketing, you'll have to pay for hosting and a domain name, which can cost less than $20 for a whole year.
And if you're going to market on social media only, you won't even have to spend that much when you're getting started.
Should I Sign up for the Wayfair Affiliate Program?
The Wayfair affiliate program is an excellent option for affiliate marketers who cater to an audience that loves home improvement, specifically interior design and/or furnishing a new or renovated home.
Furthermore, since Wayfair has notably low prices as far as these types of products go, it's great for content creators who cater to a budget-minded audience.
And it's also ideal for marketers who reach audiences that primarily shop online, as Wayfair is an online-only shop (there aren't any brick-and-mortar stores that you can walk into).
The Wayfair affiliate program has a semi-decent commission. While 7% is definitely on the lower end of the scale in terms of affiliate program commissions, it can add up when you consider high order amounts and high traffic that leads to a good number of conversions.
This isn't going to be a get-rich-quick scheme, but if you're willing to put the necessary time and energy into affiliate marketing – and you're reaching the right audience – it could be a lucrative option.
Learn more about affiliate programs in the links below: