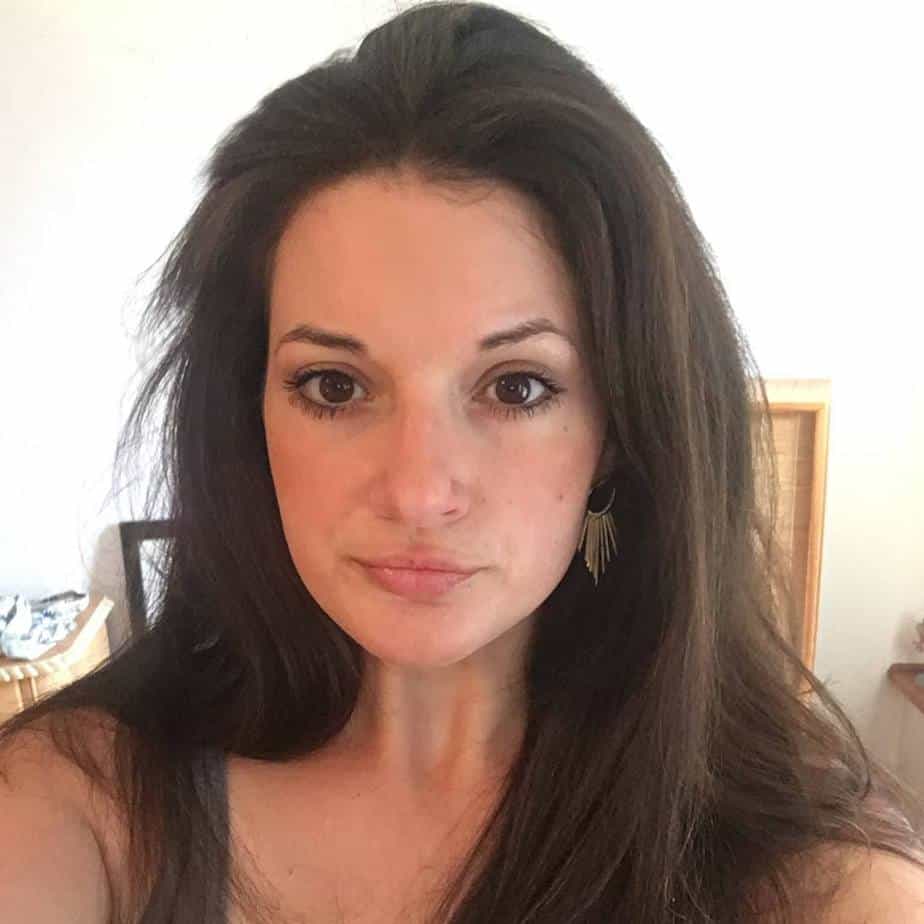 Latest posts by Lindsay Pietroluongo
(see all)
Target is one of the world's leading retail shops, with both in-store and online shopping experiences. All of Target's products, whether you buy in person or at Target.com, have low prices, which is why it's such a popular retail solution for shoppers. As a bonus, Target offers new promotions weekly, bringing shoppers even more ways to save.
What is the Target Affiliate Program?
The Target affiliate program, called Target Affiliates, functions just like most other affiliate programs. You'll promote Target products, and when people click on your affiliate link, they'll be brought to the Target website.
If the user goes through with a purchase, you can earn up to 8% of the order amount. And like most affiliate programs, there's no fee to be part of Target Affiliates or use the banners, links or widgets on your website.
You can promote products from a variety of Target's categories, like Apparel and Accessories, Home and Outdoor Living, Baby Gear and Furniture, and Health and Beauty.
There are more than 1 million products that you can promote as an affiliate, so chances are high that you'll be able to find products that will suit your audience's interests and needs.
The Target Affiliates cookie lasts for seven days, which means that if the user makes a purchase within seven days of clicking the affiliate link, you'll earn a commission. In case you're unfamiliar with what a cookie is, it's a tiny bit of data that transfers to a computer (like the potential buyer's computer) to mark it for a future transaction.
This is how affiliate programs track unique links and assign resulting purchases to your account. To track affiliate links, access reports and receive payment, Target has partnered with Impact Radius.
Moreover, as an affiliate, you'll receive a weekly newsletter from Target with updates about contests, promotions and other sales opportunities. This will help you keep your affiliate content fresh and aligned with how you can best serve your audience right now.
Signing Up for Target Affiliates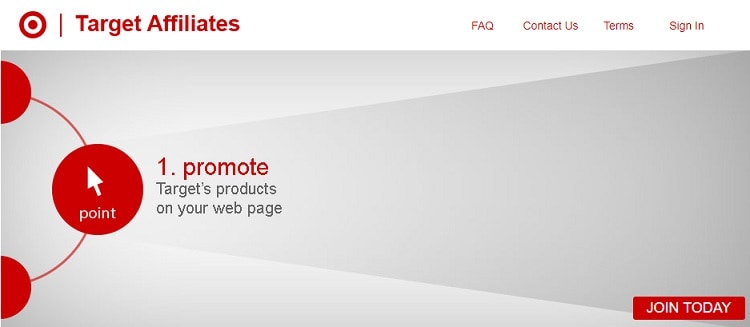 Target Affiliates is open to people who run a family-friendly website with a mostly U.S.-based audience. You can become an affiliate if you run your site outside of the U.S., but you must (1) be in a country that Impact Radius supports and (2) serve a mainly U.S. audience.
If you have more than one family-friendly website that you want to use with the Target Affiliates program, you only have to apply once. You'll then add other websites to your account.
You can sign up for Target Affiliates here. You'll be asked for your personal information, and you'll create a username and password. You'll also fill out company information if you're signing up as a business instead of an individual. Next, you'll choose your Partner Types. The options are:
Consumer software/technology
Content
Coupon/deals
CPA/sub-affiliate networks
Email
Incentivized
Loyalty/rewards
Mobile
Offline
Search engine marketing
Service providers/tools
Shopping/comparison
Social media/influencer
Syndication/blog networks
Do your best to choose the option that closely matches your role, but if nothing seems to fit the bill, there is an "Other" choice.
Next, you'll choose the Property Type, and there are only three options: Websites, Mobile and Social Networks. You can toggle these on and off, so you can choose one, two or all three based on how you plan to promote the affiliate links.
How it Works
We touched on the process above, but let's go over it a bit deeper:
You'll apply for Target Affiliates through Impact Radius, and (hopefully) you'll be accepted into the program.
You'll place banners, text links and widgets in various places on your site.
A visitor to your website will click an affiliate link, which will take them to Target.com.
The visitor will be tracked using a seven-day cookie.
If an order is placed within those seven days, it will be associated with your affiliate account.
You'll get a commission for the order.
Unlike some other affiliate programs, you'll get a commission for more than the customer's first order, too. If they order more than once within those seven days, you'll get paid for subsequent orders as well.
If you ever run into problems with the affiliate program or you need to ask a question, there's a dedicated support manager for Target partners.
Adding Affiliate Content to Your Website
You can put banners, links and/or widgets anywhere on your site and use an unlimited amount. However, instead of creating a website that's cluttered with promotional material, put some thought into the placements that will get the most views, click-throughs and conversions.
Also, Target says that a creative banner combined with a text link or a Target logo is an effective strategy.
There are more than 150 banners in various sizes to choose from, and they're regularly updated. The banner includes messaging about sales and promotions for new and popular products. Banners also include Target logos.
When it comes to using graphics from Target.com, you have to be careful. Target content and everything on its website fall under copyright law.
You are allowed to use content and images when promoting Target products on your website through the affiliate program, but Target phrases it partly like this: "…all images must be used in the sale of the product through the affiliate program and attributed to us."
If you're not sure that you're in line with these guidelines, it's best to double-check with the affiliate program support manager.
You don't want to risk accidentally breaking a rule and potentially getting banned from the program. And if you have a good reason for wanting to use Target graphics in a different manner than what's normally accepted, you can request written permission.
Excluded Categories
Not everything that Target sells is part of the affiliate program. There are a number of excluded categories, including:
Books
Certain baby care items, like diapers, food and wipes
Electronics
Gaming
Groceries
Household essentials
Movies
Music
Pet products
Sporting goods
Toys
Also, some segments of the Target store are excluded:
Café
Contract mobile
Gift and prepaid cards
Optical
Pharmacy and over-the-counter
Photo
Target Affiliates Commission Structure

The Target Affiliates commission structure (aka how much you can earn) is based on a monthly net order amount as well as the category the order is from. "Net orders" refers to the number of orders after order cancellations and returns are factored in.
While earnings will vary, affiliates earn approximately $12 to $13 for every 100 clicks. This is called their EPC, which stands for "Estimated Earnings per 100 Clicks."
To clarify, let's take apparel orders as an example. If shoppers you referred to Target.com make a total of two apparel purchases within one month (and they don't cancel or return the order), you'll get 5% of the money they spent.
If they make 400 purchases (net) within one month, you'll get 7% of the money spent. The more your referrals shop, the more you'll make per order (and, of course, the more you'll make overall, too).
Qualified Actions
Target.com doesn't just let users shop online for the products they want and need. There are also ways to create registries for new babies, weddings or going to college.
This means that affiliate marketers can put together "best of" lists targeting audience members in those specific demographics, and those types of roundups provide tons of opportunities for affiliate links.
Furthermore, shoppers with the Target credit card, called the REDcard, get an extra 5% off their orders, plus free shipping. By targeting an audience of REDcard users (like by framing your SEO keywords in a specific way), you can entice people to buy because they'll be reaping savings and freebies.
This also presents another way to earn money as a Target affiliate: Qualified Actions. These are non-sale conversions. That means that the user does not need to make a purchase on Target.com Instead, they need to create a new Target account to do one of the following:
Apply and get immediate approval for a Target REDcard
Create a new baby registry
Create a new college registry
Create a new wedding registry
Commission rates for Qualified Actions aren't posted. Instead, as a Target affiliate, you'll get an Insertion Order, which is where you can see current rates for these actions.
Payouts vs. Bonuses
Note that in some areas, you may read that you can earn up to 5% commission with Target Affiliates. Everywhere else, it's stated that you can earn up to 8% commission.
Those aren't typos on the Target Affiliates site, though it is difficult to understand. Let's explain.
Different product categories have different commission percentages, up to 5%. Here's how that breaks down:
Health and Beauty: 1%
Baby Gear and Furniture: 3%
Apparel and Accessories: 5%
Home and Outdoor Living: 5%
Within those categories are seven tiers. The tiers represent the monthly net orders range:
Tier 1: 11 to 50
Tier 2: 51 to 300
Tier 3: 301 to 1,000
Tier 4: 1,001 to 2,000
Tier 5: 2,001 to 4,000
Tier 6: 4,001 to 10,000
Tier 7: 10,001 and above
Note that there is no tier for 0 to 10 orders – that's considered the basic "tier," and you get whatever the percentage is as noted in the list above.
You'll be paid the basic percentage plus a "bonus" for whichever tier you fall into. Those tier percentages go up to 8%, which is why you'll sometimes see that you can earn up to 8% commission. However, since the basic payouts only go up to 5%, you'll sometimes see that number instead.
Here's something else to know: Not every category has tiered earnings. For example, with Health and Beauty products, you can't earn more than 1% no matter how many are sold using your affiliate links.
Qualified Actions have tiers too:
Tier 1: 11 to 50 actions
Tier 2: 51 to 300 actions
Tier 3: 301 to 1,000 actions
Tier 4: 1,001 to 2,000 actions
Tier 5: 2,001 to 4,000 actions
Tier 6: 4,001 to 10,000 actions
Tier 7: 10,001 and above
It stands to reason that the higher the tier, the more of a bonus you'll get for Qualified Actions, but since you can't see the actual commission rate until you're an affiliate, that's not confirmed.
When you sign up, you'll see a complete breakdown of these percentages and tiers under the "Agreements" section, and you can download the Program Terms to refer to later.
Best Alternatives to the Target Affiliate Program
It's always a good idea for affiliate marketers to be part of more than one affiliate program. That way, they can appeal to their audience's preferences instead of limiting them to buying from one avenue. Here are two Target affiliate program alternatives to consider joining instead of or along with Target Affiliates.
Amazon Associates

Some people may prefer to order from Target.com, but others may find that they like Amazon better. Maybe they've had a better experience with Amazon than Target, or they tend to find better prices there.
If you're an Amazon Associates affiliate, you can promote the same or similar products from both Amazon and Target, giving your audience more of a choice of where to buy. You'll also be able to offer your audience the lowest price out there on a particular product, which they're sure to appreciate.
Fiverr Affiliates

If you appeal to a professional and/or creative audience, consider joining the Fiverr Affiliates program. Fiverr caters to creative individuals and businesses that need services like logo creation, jingle writing or data analytics.
Like with Amazon Associates, you can do this while also promoting Target links. Let's say you're writing a blog post about launching your own business. You can point to Target.com for items that will help build a home office, and then you can direct readers to Fiverr for help with things like designing a website and creating a logo.
FAQ
Question: How does the Target affiliate program work?
Answer: Target Affiliates is open to website owners who run family-friendly sites. After signing up for free, you'll use affiliate links with seven-day cookies, and you'll earn a commission for any purchases made using that link within seven days of first clicking it.

While not every product category on Target.com is included in the affiliate program, major ones are, like beauty and home décor. For some categories, there's a tiered structure, which means you can earn more if sales go above a certain threshold in that category per month.
Question: How do I become a Target affiliate?
Answer: To be accepted into Target Affiliates, you have to run a family-friendly website in a country that's supported by Impact Radius, and you must serve a primarily U.S.-based audience. You can sign up for the program here, and the program is free to join.
Question: Does Walmart have an affiliate program?
Answer: Walmart has an affiliate program that functions in a similar way to Target Affiliates, at least when it comes to the basics. You'll add banners or text links to your website, referring visitors to Walmart.com. Then, you'll earn a commission whenever a visitor follows one of those unique referral links and completes a qualifying purchase.
Final Thoughts About the Target Affiliate Program
If your website caters to an audience that loves hearing about the latest cost-effective apparel or home goods, becoming a Target affiliate is an excellent choice.
While the seven-day cookie is relatively short (especially since some affiliate programs have 30-day cookies), you'll get a commission for every purchase made within those seven days, not just the first purchase (a common stipulation with affiliate programs). And with the weekly newsletter from Target that's just for affiliates, it's easy to stay on top of the latest items to promote.
Signing up is easy, so long as your website meets the qualifications, and a dedicated support team for partners means that you can get tailormade help when you need it.
With multiple ways to add affiliate content to your site (banners, links and widgets), you can pick and choose which type of promotion works best in different high-traffic areas of your site.
While Target doesn't include all of its products in the affiliate program – which is why signing up for alternatives is a good way to fill in those gaps – it's still a worthwhile and potentially lucrative affiliate program that you may want to give a try.
Do you also want to promote furniture on your blog or website? Explore the best furniture affiliate programs for 2021.
For more related guides, check the articles below:
Wayfair Affiliate Program Overview: Should You Join?