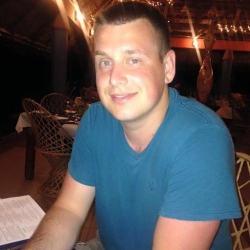 Latest posts by Ewen Finser
(see all)
As a WordPress published, I've tried ALL of the solutions over the years to find the right tool to create & manage my affiliate links. It's an imperfect market, for sure.
Thankfully, over the last 3-4 years, a whole class of new WordPress affiliate plugins emerged! If you are looking for a good affiliate plugin for WordPress OR are tired of your current solution, I've assessed 8 of the best options on the market today.
What Makes a Great WordPress Affiliate Plugin?
Before jumping into the full analysis, let's define the problem set. What makes a good affiliate management plugin for WordPress?
Ease of Use: Put simply, is it easy to use and implement as part of your publishing process? Does it fit into the WordPress editor easily? Is it Gutenberg compatible? All of these factors should be evaluating to ensure it's truly a good native WordPress affiliate solution.
Friendly UX/UI: Even if the tech is great, if the front-end visitor displays and link builders aren't elegant, it's really not worth it. Generating clicks is a critical component of any WordPress affiliate link builder tool.
Customization: How much can you customize the plugin to match your brand, layout, and specific CTA (call-to-action) requirements? A good WordPress plugin allows plenty of customization by colors, fonts, styles and CTA types to help boost conversations in whatever ways you need.
Link Management: Building high converting displays is great, but managing links is key to scaling. Some of our sites have 1000s of links! A good WordPress affiliate plugin should enable centralized link management (via short codes, tags, or scripts) in one view, so you don't have to manually update every single instance on every page.
Reliability: Does it always work every time? Do WordPress core updates wreck havoc? Does the plugin play well with others? All these things are important considerations before you add an affiliate tool to your tech stack.
Price: Last but not least, what is the cost? Ideal would be a lifetime one-time license fee, but many good plugins charge some form of recurring monthly or annual fee. It's ok to pay for quality, but higher priced plugins mean you may not be able to use on a site with less than – say – 10,000 pageviews per month.
1. Lasso: Best Overall Affiliate Plugin for Publishers
Lasso Summary: Lasso represents a "great leap forward" for the affiliate plugin ecosystem, with elegant CTA boxes, unified link management dashboards, API pricing feeds, and comparison tables. Previous solutions (like EasyAzon) were relegated to Amazon, or not really built to be versatile.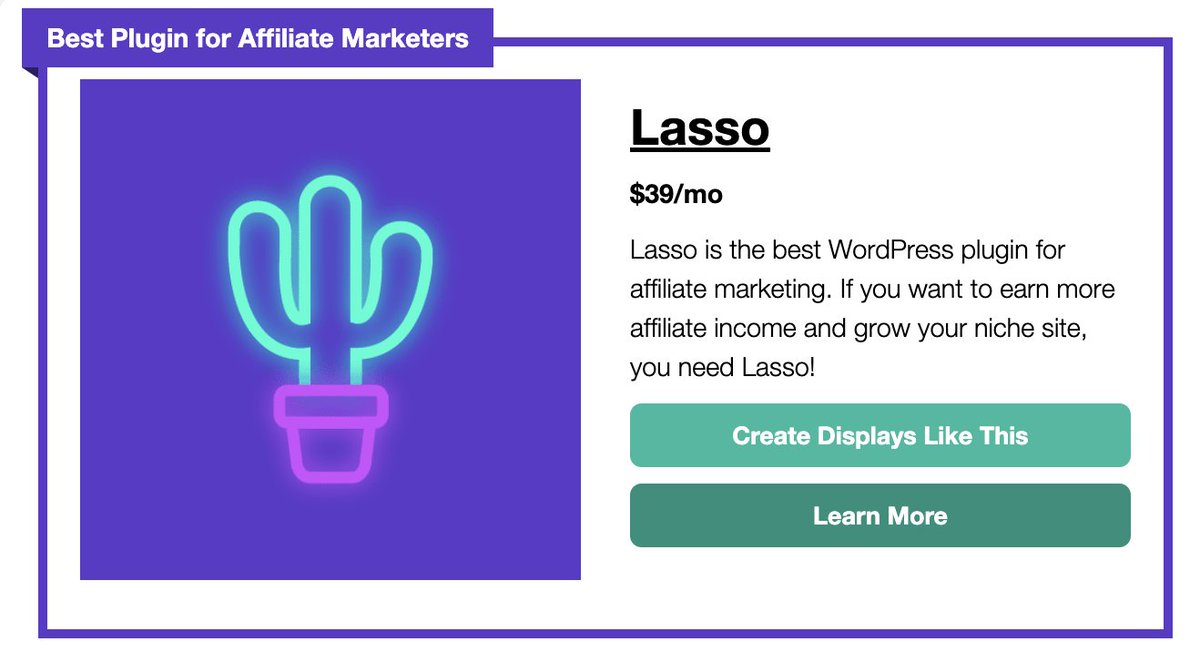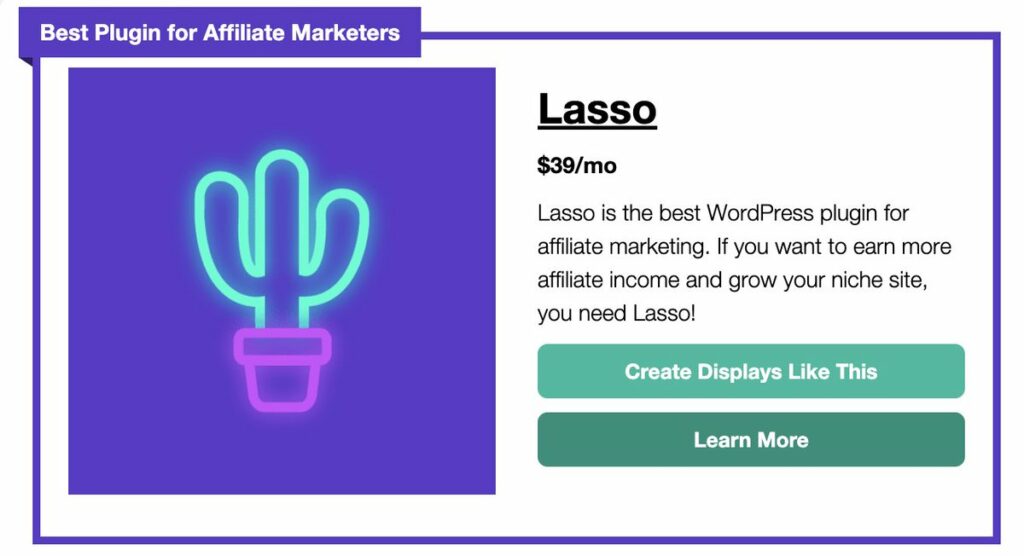 Lasso Advantages
Easily creates visually appeal call-out-boxes for affiliate CTAs
Fully mobile responsive
Multiple CTA options, including Boxes, Lists, and (NEW) Tables
Single WordPress backend to manage all placement instances (via short codes)
API pricing integration with Amazon, eBay, and Chewy so you can show live pricing (with more coming)
Easy link importation from other plugin setups
Click tracking & integration with Google Analytics
Spots unmonetized link opportunities
Very responsive support team & transparent product roadmap
Lasso Disadvantages
Still relatively limited link or placement analytics data, but hopefully they can true in-dashboard click tracking soon
Doesn't sync up (yet) with integrated revenue data
Updates with either WordPress, themes, or other plugins can sometimes break functionality
Lasso tables are not yet up to part with a dedicated solution like Affiliatable
2. GeniusLinks
Summary: GeniusLinks has been around for quite some time and offers some unique advantages like geo-targeting, interstitial "product choice" boxes, and in-depth click analytics.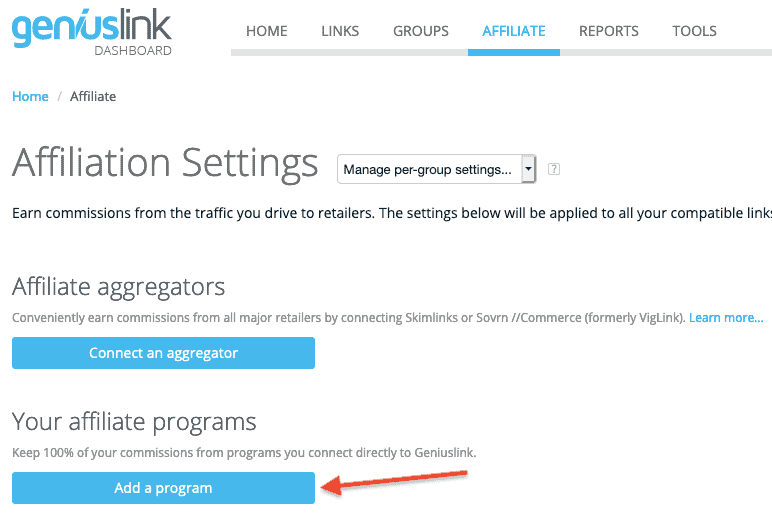 GeniusLinks Advantages
Helpful out of stock product reports "link health reports" (for Amazon) and link analytics data
Unique product choice boxes to let customers choose which retail they'd like to shop
Dynamic link destinations based on devices, geography, other tracking characteristics
Robust built-in A/B testing to find the most performant links and CTAs
Supports retargeting for later advertising
GeniusLinks Disadvantages
Limited WordPress specific CTA options
More of a pure link management solution than a CTA builder
Not well-suited for portfolio management, better for single site, single log in
3. Affiliatable
Summary: Most WordPress affiliate plugins try to do too much, but Affiliatable does one thing REALLY well… create well designed, high converting tables.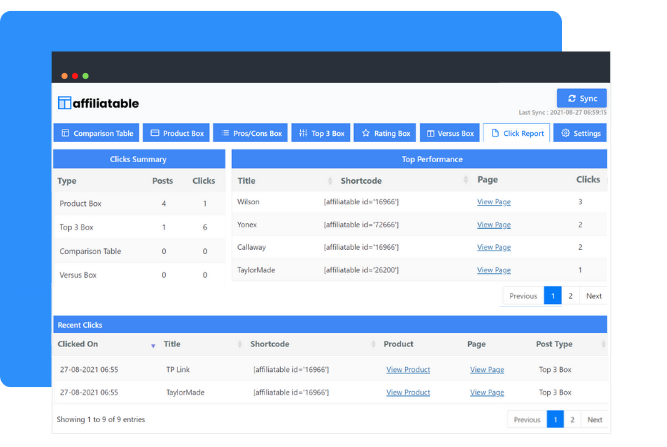 Affiliatable Advantages
Core offering around flexible table generator, does it better than any other solution (in my experience)
Offers some CTR data on which tables and CTA formats are receiving the most clicks
Also has a basic box CTA builder, similar to Lasso
A fully functional "Free Forever" plan with basic tables and CTA functionality (single site license)
Simple annual pricing plans starting at $49/year and topping out at $249 for UNLIMITED site license (can be cheaper than Genius or Lasso)
Fully functional Amazon API integration for pricing data
Affiliatable Disadvantages
No API integrations outside of Amazon
Not very user friendly link management logic (unlike Lasso, for example)
Relatively anonymous, unclear who ones the software & what their plans are
4. AdSanity
Summary: AdSanity isn't quite an affiliate plugin, but it does provide a simplified way to manage display placements across your site. In this way, it CAN be use as an affiliate tool or as an ad placement tool for managing direct deals with brands.
AdSanity Advantages
Excellent solution for managing and tracking banner ad or custom CTA placements
Best in class data collection (clicks, CTR, etc…) so you can easily provide campaign reports to brands or affiliate partners
Easy to set campaign durations with ad placement lengths (so campaigns automatically culminate at set intervals)
Similar to the Ad Inserter plugin, but more user friendly and small publisher focused
AdSanity Disadvantages
Not a dedicated affiliate link builder tool
No API integrations
Can be another premium "expense" at up to $179/year (but they do offer that $499 lifetime plan for unlimited sites)
5. PrettyLinks
Summary: PrettyLinks is one of the older link management systems out there, proving that if you solve a few affiliate management problems REALLY well, you'll have sticking power in the affiliate space. Definitely one solution to consider if you really just need a good built-in link shortener and one-stop link changing back end.
PrettyLinks Advantages
Incredibly easy to use and effective affiliate link shortener built-in to your WordPress dashboard (no more messy links!)
Capable of generating easy to share QR codes
Single back end dashboard to management link placements sitewide (no more manually updated promotion codes on posts)
Ability to auto-link specific keyword mentions sitewide to specific affiliate offers & existing affiliate links
Detailed link and click reporting, including conversion metrics
Ability to create auto-expiring links (helpful for limited time offers or promos)
Ability to split test links automatically
Money-back guarantee
PrettyLinks Disadvantages
No built-in Amazon Associates integration
Doesn't include custom CTA builders or design oriented conversion tools
Pricey, annual pricing starts at just under $100/year for one site license, considerably more expensive than many competitors
6. AAWP
Summary: AAWP is a WordPress plugin specifically designed to auto-pull Amazon products into high converting CTAs and text links.
AAWP Advantages
Excellent, high converting product tables, CTA boxes, and buy buttons
Auto-updates latest Amazon prices to stay within TOS (terms of service)
Automatically pulls the latest Amazon images
Excellent history of uptime, with minimal errors
Simple annual pricing structure (cheaper than some top alternatives like Lasso)
30 day unconditional money back guarantee
AAWP Disadvantages
Only suitable for Amazon Associates link building, if you monetize beyond Amazon something like Lasso is more suitable
A lot of sites use AAWP, creates a "footprint" of an Amazon affiliate site
7. Thirsty Affiliates
Summary: ThirsyAffiliates is a venerable name in the affiliate marketing world, having been around for quite some time. It's primarily a link cloaking plugin, but they've added some new features over the years.
ThirstyAffiliates Advantages
Excellent & purpose built for link cloaking
Built with bloggers specifically in mind
Offers geographic redirects, based on where a user is search from so they only see relevant affiliate links
Easy backend for link management
Offers the ability to automate building affiliate links based on keyword rules
Ability too schedule links to go live at certain times (this is a UNIQUE feature of TA)
ThirsyAffiliates Disadvantages
Not at all focused on the front-end APPEARNCE, just a link management system
They've added some new features over the years, but aren't developing as quickly as Lasso, for example
Final Click: So Which Affiliate Link Builder is Best?
It's not necessarily an easy or clear choice here. Each solution in this list tends to do at least one thing better than the competition. That said, there are a few use cases where I'd consider going with a specific solution: