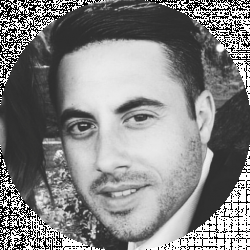 Latest posts by David Borgogni
(see all)
By signing up for the best personal finance affiliate programs, you can start making money in a very profitable niche.
Personal finance involves a vast range of different products and services from credit ratings, personal loans, investing, and much more.
We will show you the top 10 personal finance affiliate programs you can join today and start promoting great offers to your audience. We'll also look at things you should consider before signing up for an affiliate program in the personal finance market.
At a Glance: 10 of the Best Personal Finance Affiliate Programs in 2021
Things to look for in a personal finance affiliate program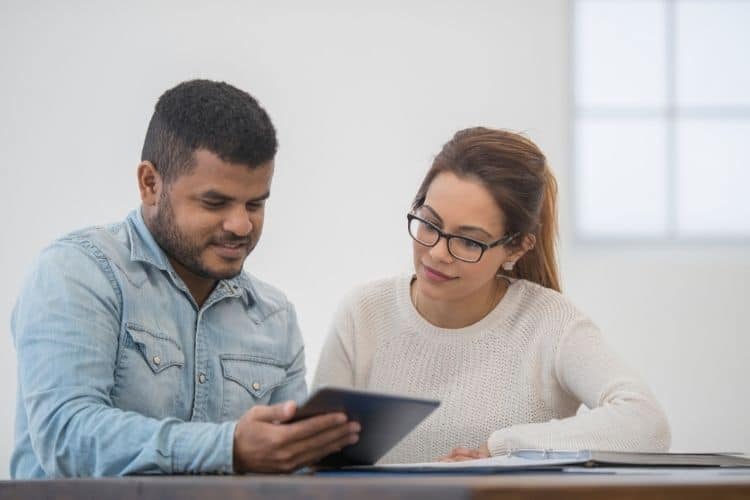 We will get to the top 10 finance affiliate programs soon, but there are some things to consider before you sign up before we do.
Cookie duration
This is important with any type of affiliate program.
The cookie duration is how long you get for someone to make a purchase or sign up for a service through your affiliate link. When someone clicks your link, a small cookie file is placed on their browser, which ties that person to you as an affiliate.
The cookie will only last for a certain period of time, anywhere between a few days and a year. If the cookie duration for an affiliate program is 30 days, then the person who clicked your link needs to carry out the desired action within 30 days for you to get a commission.
Commission
The commission is probably the main thing most affiliates look for before they sign up for a program, as it is basically how much you are getting paid per referral.
In most cases, the commission is calculated as a percentage. For example, you get a 35% commission as an affiliate, and someone buys a $100 product through your link – you will get paid $35 for referring them. However, you will find with personal finance affiliate programs that you may be paid a set amount per referral.
EPC
EPC stands for Earnings Per Click, and this is another fundamental metric to consider before signing up for any affiliate program.
EPC is worked out by calculating a network average of how much an affiliate will earn per 100 clicks. It is an important aspect to consider because an offer that you are promoting might have a low EPC, which perhaps raises some questions about why many people click the offer link but don't go on to buy the product.
Financial products on offer
The financial niche is massive, representing a significant opportunity to promote a wide range of offers as an affiliate.
Before you sign up for a financial affiliate program, consider what products they offer and if they are suitable for your target audience.
Financial products aren't just things such as credit cards, mortgages, and insurance – you can also promote tools to help with budgeting and saving, debt reduction, as well as credit report services.
10 Best Personal Finance Affiliate Programs
Lifelock

Lifelock is a financial affiliate program with a slightly different angle.
It is a service that people can sign up to help prevent financial fraud. Lifelock monitors your accounts, helps to protect against identity theft, and can even check if your personal data has been compromised.
Financial crimes cost many people a significant amount of money, and Lifelock is a way to protect against this.
With a cookie duration of 30-days and up to $110 commission per sale, it represents a great way to market a unique service as an affiliate.
Pros
Provides a different angle as a financial affiliate program
Good rate of commission and cookie duration
Access to affiliate only promotions
Cons
Need to generate a minimum amount of commission before you can withdraw
Credit Karma

Credit Karma is a handy tool for people to keep on top of their credit score.
Having a favorable credit rating plays a significant role in applying for loans, mortgages, and other financial services. So, this service is ideal for promoting to a large number of people who want to improve their credit rating.
The commission rate is pretty low with Credit Karma; however, this is down to the fact that the service is free for people to sign up for. You do get a 30-day cookie duration which isn't bad, and if you want to promote a popular and free service, this is undoubtedly a good option.
Pros
Good service that helps people to track their credit score
Easy signup process to the affiliate program
It offers a 30-day cookie duration
Cons
Commission you get for referring people is low
USAA Affiliate Program

The USAA affiliate program is a pretty niche area as it targets current and ex-members of the military.
There is a range of different financial products that you can promote, such as credit cards, life insurance, investment planning, and different bank accounts.
The $25 commission per referral looks relatively low, especially in the financial niche. However, when you consider that there are over 20 million people (either current military or retired) who are eligible to apply for these products, the target audience expands greatly.
This is a prime opportunity to offer members of the military a wide range of financial products and make some money while you are doing it.
Pros
Niche products, but they have a massive target market
30-day cookie duration
Wide range of different financial services you can promote
Cons
The commission fee is a bit low at $25 per referral
CIT Bank

The first thing that stands out to use with the CIT Bank affiliate program is the $100 commission you get per referral.
This is really good for financial services and offers an excellent opportunity for you to market financial products to a wide range of people. CIT Bank sells several products and services such as mortgages, savings accounts, and much more.
You probably will need to work a bit harder at marketing these products as they can be seen as quite generic (compared to programs such as USAA or Lifelock, for example), but the commission is worth it.
Pros
A great commission rate of $100 per referral
Offers many different financial products and services
30 Day cookie duration gives plenty of time to make a sale
Cons
Products a quite generic, so you will need to market them really well
Ally Invest

Ally Invest is a digital platform that allows users to get involved in stock trading.
They are an online broker which offers low trading fees across a wide range of different investment opportunities. This is a good service to market towards people who want to start dipping their toes into the stock market. In fact, to open a self-directed brokerage account with Ally Invest, you don't need to deposit a minimum amount that will appeal to many potential investors.
You get a good commission rate with the Ally Invest affiliate program, and it can range from $25 – $100 per lead.
Pros
Great service to promote to newcomers to stock trading
A good commission rate of $25 – $50 per lead
45-day cookie duration
Cons
Need to target people with disposable income
National Debt Relief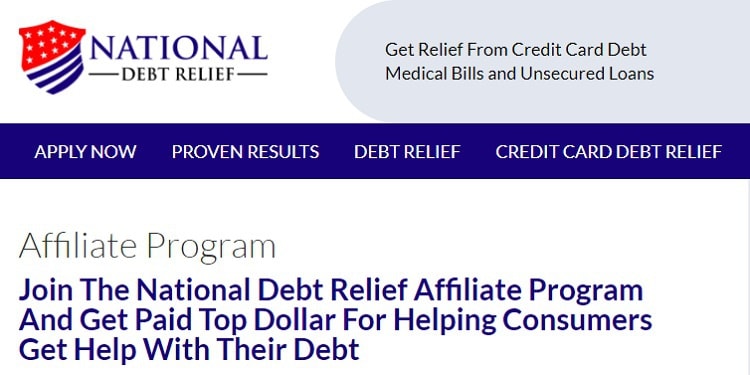 Unfortunately for many people, debt is a major problem and that is why services such as National Debt Relief have become popular as a way of managing out-of-control finances.
They provide debt consolidation options that can be an alternative to bankruptcy, including advice on personal loans, medical bills, and credit cards.
Their affiliate program offers $27.50 per qualified lead, and they provide a healthy cookie duration of 60 days. The cookie duration is a big advantage here because, when it comes to debt, it can be a long time before people take action.
A downside is that while they operate nationwide, they don't provide their services in the following states:
Connecticut
Kansas
Maine
New Hampshire
Oregan
South Carolina
Vermont
West Virginia
Pros
It can be marketed to a lot of people as debt is a big issue
Very good cookie duration
Debt plans for a number of loans and other financial products
Cons
It isn't available in certain states
Lending Tree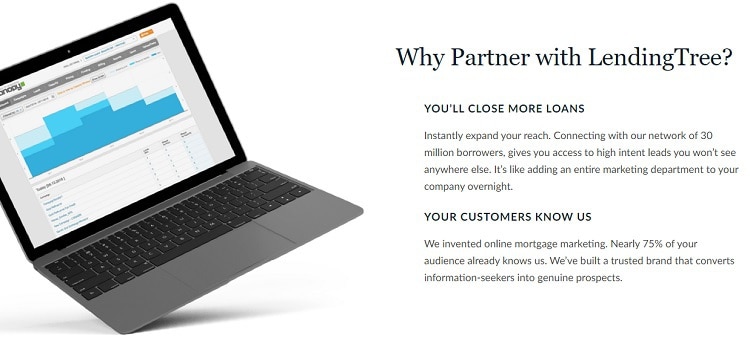 Lending Tree cut across different areas of finance, including personal, dental, and student loans and they also provide debt consolidation services.
This represents a good chance for you to target different audiences from students, people seeking loans, in addition to those struggling to cope with debt.
They have a good commission rate of $70 per lead, although we would like to have seen a better cookie duration as it is only 14-days. This might be OK for certain financial services, but it is a bit short when it comes to promoting debt services.
Pros
Offers various financial products and services, including debt
$70 commission for lead is good
Cons
Cookie duration is a bit short
Bestow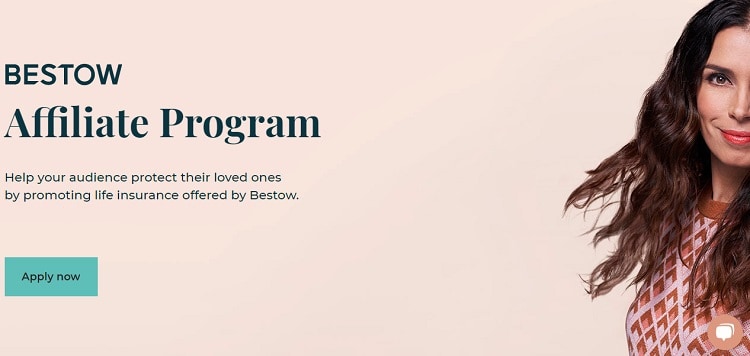 Bestow is a lender specializing in life insurance and gives people the opportunity to get a free quote.
With Bestow, affiliates can enjoy a $50 fee per lead, and there is also a decent 30-day cookie duration. The target audience is wide-ranging as life insurance applies to a huge number of people, and their products are marketed as affordable.
There is a ton of life insurance affiliate programs out there; however, Bestow is one of the best that specializes in this specific area.
Pros
The target market for life insurance policies is very large
A good commission rate of $50 and decent cookie duration
Wide range of pre-approved content available
Cons
Very niche as it focuses on one insurance product, but this is not always a bad thing
Peer Street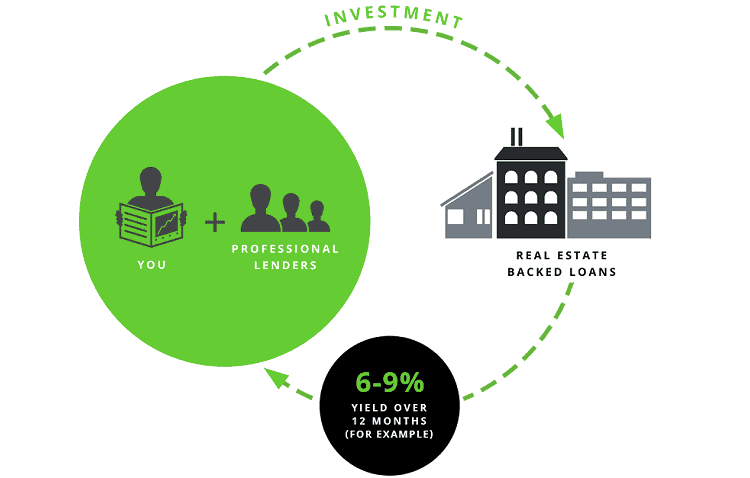 We haven't focused at all on the real estate market, but Peer Street is an investment opportunity we need to mention.
It allows people to invest in real estate from as little as $1000, and it offers a good opportunity to get decent returns on an investment portfolio. For anyone interested in real estate on investment (through a blog, perhaps), this is a solid affiliate program to sign up for.
Considering real estate tends to be a fairly steady market (although with exceptions), this will be of interest to many potential investors.
As an affiliate, you can benefit from $30 per lead and 45-day cookie duration.
Pros
Provides a modern spin on real estate investment
Can be marketed at both those interested in real estate and general investing
Cons
Starting amount to invest is $1,000, which might put some people off
Digit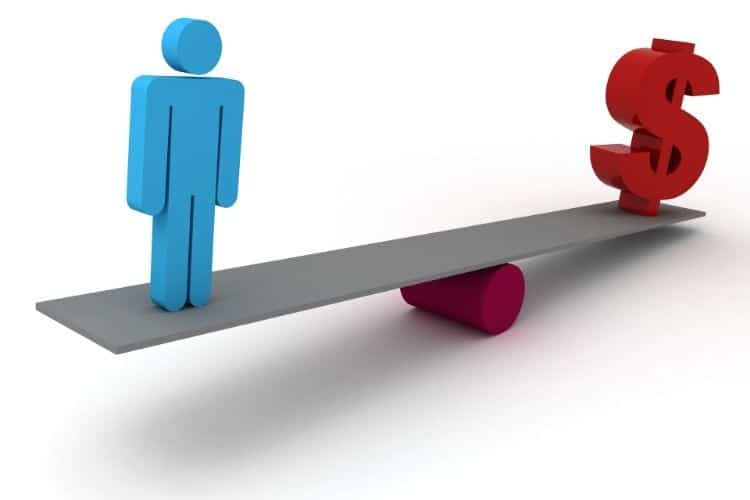 Digit is a popular personal finance tool due to its simplicity.
It is an app that connects to your checking account and makes small transfers into a savings account over time. In fact, it is estimated to save people over $2000 per year, and most of the time, they don't even realize they are saving money.
OK, the commission as an affiliate is pretty low – you get $5 per referral – however, it is a tool that is perfect for promoting personal finance offers.
Pros
Very basic personal finance concept that works really well
Perfect for encouraging personal finance saving
Cons
Referral fee as an affiliate is low
Frequently Asked Questions about Personal Finance Affiliate Programs
Question: Is the personal finance niche difficult to get into?
Answer: It can be, however, it is such a big market that you will find tons of different offers to promote. This can range from things such as personal loans, debt consolidation, credit checking apps, investing, and tools to help manage finances.
Question: How do I get a commission with a personal finance affiliate program?
Answer: Most affiliate programs in this niche pay per lead or signup, and this means that instead of getting a percentage of a sale, you get a set amount of money when you refer someone to their service.
Question: Do I get any marketing materials with a personal finance program?
Answer: Usually. Most affiliate programs provide you with images, banners, pre-approved copy for email marketing, and more. This helps you to formulate a marketing plan to target your intended audience.
Question: How am I paid a commission with a personal finance affiliate program?
Answer: It depends on the program. Most will have the option of withdrawing your affiliate earnings via PayPal; however, some may also offer wire transfers and other options.
Question: Is it easy to get approved for a personal finance affiliate program?
Answer: In most cases, yes it is. While you will need to go through some checks before you are approved, the process is generally quite straightforward. You should check out the prerequisites of each program before you apply to avoid disappointment.
Question: Do these affiliate programs require me to have a website?
Answer: Check the terms and conditions of each of these personal finance affiliate programs before you sign up. Some will require you to have a website but others may allow you to promote their offers via different methods.
Which is the best personal finance affiliate program?
If you hope to get into the finance niche, the best personal finance program you can sign up for in our opinion is Lifelock.
We like how this tool provides a different angle on personal finance by helping to prevent fraud. The fact that it offers a cookie duration of 30-days, and up to $110 commission per sale, makes it very attractive from an affiliate perspective.
You can certainly promote different finance products and services at once, but if you are aiming to put a lot of effort into one tool, Lifelock is the best affiliate program you can sign up for right now.
Read more interesting related guides: