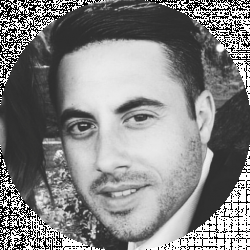 Latest posts by David Borgogni
(see all)
Finding the best recurring affiliate program can generate consistent long-term income.
In many cases, referring someone to buy a product through your affiliate link is a one-off payment; however, recurring commission means you can make money from one referral several months and even years down the line.
The most common method of generating regular payments as an affiliate is to promote products and services that require a subscription – this can be monthly or even yearly. However, many different types of recurring models exist.
We'll look at some things to consider with a recurring payment affiliate program, show you the top 10 programs you can sign up to, and then find out which one is best.
At a Glance: Top 10 Best Recurring Payment Affiliate Programs in 2021
| | | | | |
| --- | --- | --- | --- | --- |
| Affiliate Program | Commission | Lifetime or First Year? | Cookie Duration | Find out more |
| GetResponse | 33% | Lifetime | 120 Days | Find out more |
| AWeber | 30% | Lifetime | 365 Days | Find out more |
| PureVPN | 35% | Lifetime | 90 Days | Find out more |
| WooCart | 30% | Lifetime | 30 Days | Find out more |
| Backyard Revolution | 75% | Lifetime | Unknown | Find out more |
| KWFinder | 35% | Lifetime | 30 Days | Find out more |
| Unlock Your Hip Flexors | 75% | Lifetime | 60 Days | Find out more |
| Forex Trendy Affiliate Program | 75% on the initial sale and 75% on renewals | Lifetime | 60 Days | Find out more |
| Backblaze | 10% | Lifetime | 30 Days | Find out more |
| iStock | 20% commission on new customers, 10% commission on existing sales | Lifetime | 30 Days | Find out more |
What you should consider with a recurring affiliate program
Commission rate
Ensuring that you are paid a reasonable commission rate for customers that you send through your affiliate link lies at the heart of any good affiliate program.
While the commission rate can often be focused on a bit too much, especially by new affiliates, it is still very important. This is the percentage of the sale that you get paid from the business, although it can also be a flat fee in some cases.
One thing to remember is that as you will be looking for recurring payments, you can opt for a lower commission rate than you normally would go for. This is because you will expect to get regular payments through the people you refer rather than a one-off payment where you need to make as much money on one sale as possible.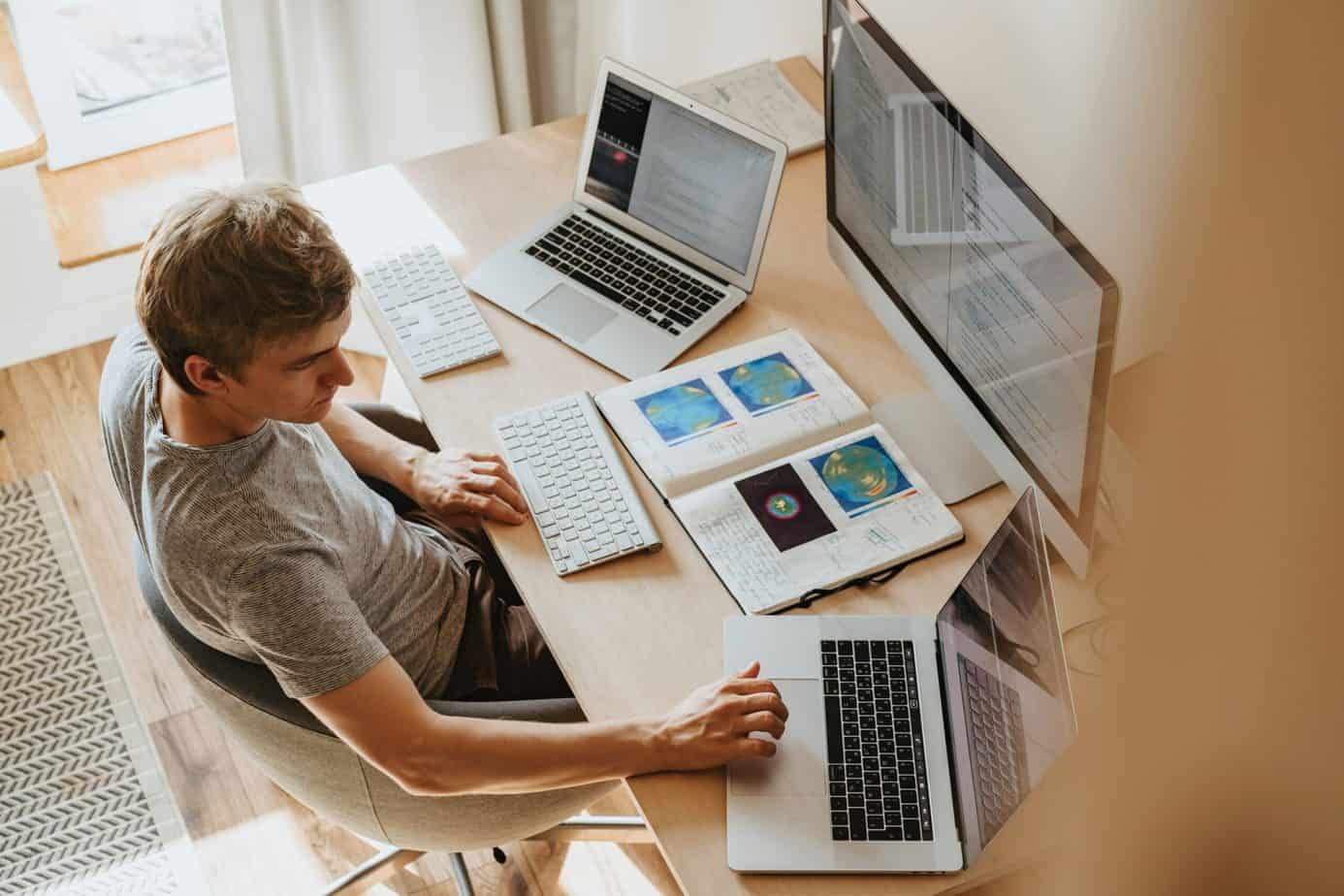 Recurring payment amount
Aside from the commission rate, how much the recurring payment amount is will determine what product or service you choose to promote.
Again, there is a balance to be struck here. Many affiliates will turn their eyes to the programs that pay high recurring amounts, and this makes sense in some ways. You want to generate as much money as possible, so why not go for the offers that will give you the most income each month or year?
However, you need to weigh this up with how likely you are going to make a sale. If you choose a really high-value product or service that isn't that popular, you might find it hard to bring in any sales at all.
Going for a program that gives you less money in recurring payments but is very popular and might be easier to make sales can be more beneficial.
Recurring payment duration
Affiliate programs that offer you recurring payments will do it on either a lifetime or on a first-year basis.
Lifetime means that you continue to receive a commission from subscribers that sign up through your affiliate link for the whole duration that they pay for that product. This is the best structure as it guarantees you get paid as long as the person remains subscribed.
The other method is the first year. While you will get recurring payments with this on a monthly basis, it will only last for the first year. After the 12 months are up, you won't get a commission from that subscriber any longer, even if they continue to pay for the product or service.
Make sure you check the terms of your affiliate agreement before you sign up and choose which payment duration suits you best.
Is it a long-term product or service?
This ties in with how popular the offers are that you are promoting – are they a bit of a fad that will fall away in a few months, or is it going to be a long-term venture?
Sometimes, going for a short-lived program can generate good profits, especially if you get a large number of signups. OK, the recurring part might drop off six months down the line, but it will be six months of making good money.
However, looking at long-term affiliate programs and products and services that people will need years in the future is the best method to create a stable income from affiliate marketing.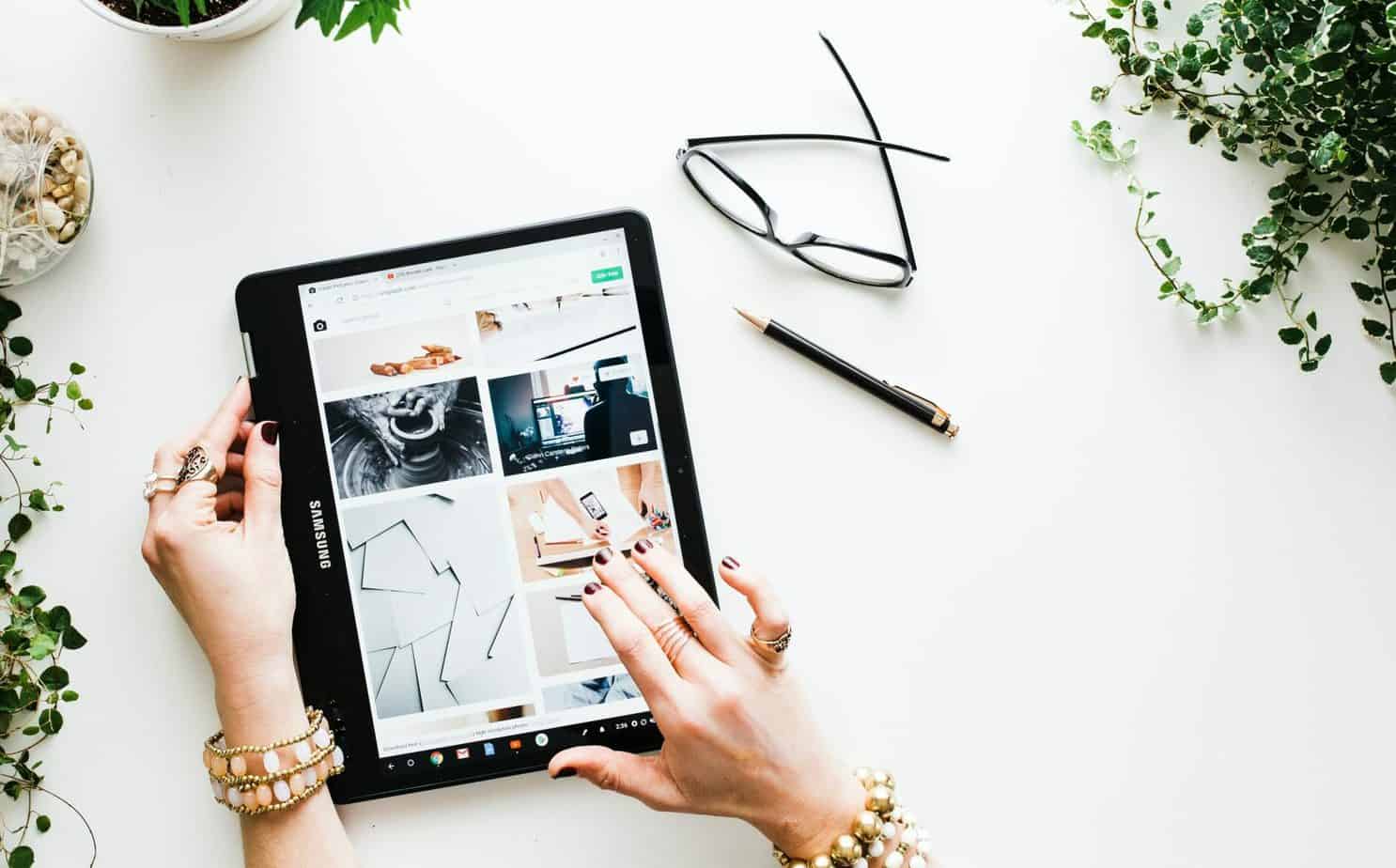 Cookie Duration
The cookie duration is how long you get for someone to click on your link and to sign up for the service or buy the product that you are promoting.
This can vary a lot between affiliate programs. Some will be very generous and often 60, 90, or even 180-days, while others might cap this duration at a lot less.
For example, if the affiliate program has a 30-day cookie duration when someone clicks on your affiliate link, they will have 30-days to sign up so that you get the commission and recurring payments.
Top 10 Best Recurring Affiliate Programs
Let's get started with the list of the top 10 affiliate programs that allow you to earn recurring payments.
GetResponse
GetResponse is a widely used email marketing platform that also works as an autoresponder. Many digital marketers use GetResponse for their email campaigns as it carries out a lot of automated work, taking the burden off having to send out tons of emails manually.
This is a great product to promote to new marketers as something they need to streamline their marketing efforts. It has been around since the late 1990's too, so you have the established name and brand behind you.
With GetResponse, you have two options. The first is a one-time $100 payment for each referral you make, and the second is the recurring option which is 33% commission on every sale, and this is paid out monthly.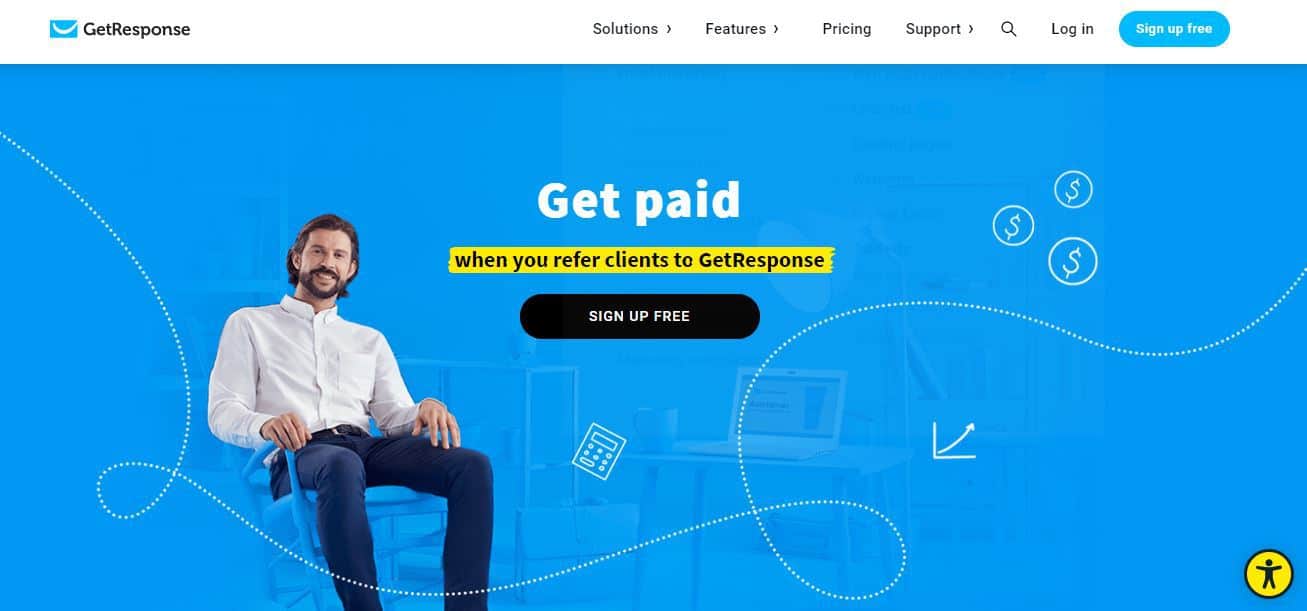 Pros
It gives you the option of a one time commission or long-term recurring payments
A good commission rate of 33% and pays monthly
An established and popular tool that can be promoted to many types of marketers
Cons
Very popular service, so potentially difficult to get new customers
 AWeber
AWeber performs a very similar job to GetResponse but we feel that it is a good enough affiliate program to list.
The big advantage of the AWeber affiliate program is that you get a 365-day cookie duration. Basically, you have a year from someone clicking your affiliate link to actually signing up, which is a lot of time for a potential subscriber to make a decision.
AWeber is an autoresponder and email marketing platform that outperforms GetResponse in some areas, mainly around A/B testing and with their pricing.
As an affiliate, you get a 30% commission for the customer's lifetime, so not too far off what GetResponse offers. Again, this is a popular product that can be potentially difficult to market as it has been around so long, but it is an excellent service to promote to new marketers.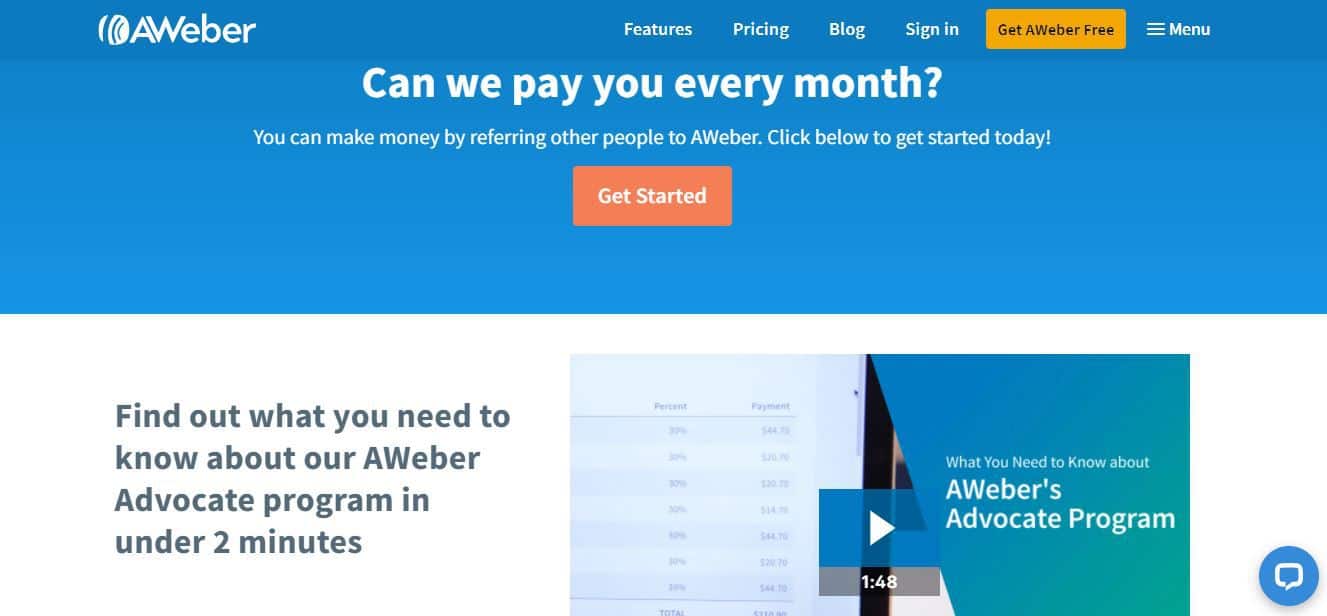 Pros
It offers a good commission rate for the lifetime of the customer
Fantastic 365-day cookie duration
A popular program that is ideal for targeting new marketers
Cons
You will have a lot of competition when marketing AWeber
PureVPN
Moving away from email marketing affiliate programs, VPNs represent another great area where you can make a recurring commission.
PureVPN itself is highly rated with its 256-bit AES encryption, unique IP addresses, and DDoS protection. It is also reasonably priced, so many people who want to boost their online security and privacy opt for PureVPN over other services.
Signing up as an affiliate to PureVPN means that you benefit from 35% lifetime recurring commissions, a 90-day cookie duration, and you can promote a service that is growing in popularity as more people take their online privacy seriously.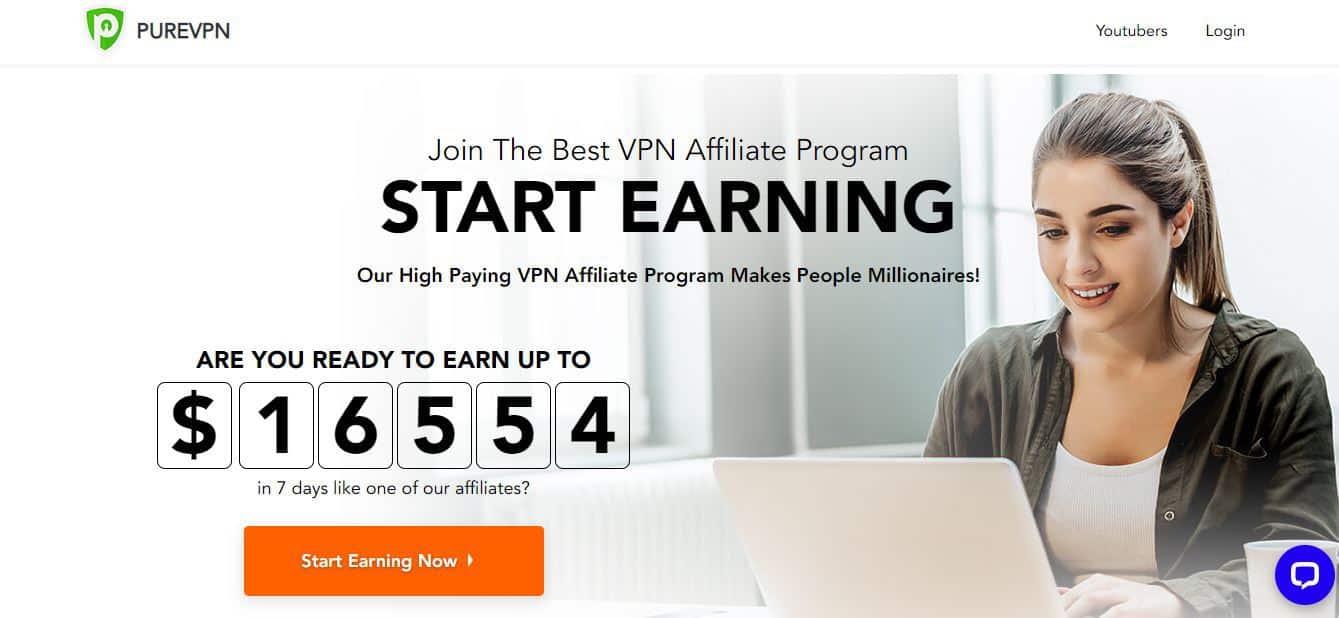 Pros
Long cookie duration and 35% lifetime recurring commissions
Very good product that is growing in popularity
Access to affiliate manager if you need support
Cons
You will be battling against many other VPNs in the market
WooCart
WooCart is a hosting platform that has been created specifically for managing WooCommerce online stores.
They offer generous 30% lifetime recurring commissions, and there is a big audience that you can target with this service. WooCart provides various bonuses for affiliates as well, such as a $500 bonus when you get over 100 signups.
The cookie duration is a little on the low side (it is 30-days), but that shouldn't really put you off promoting WooCart for e-commerce.
Pros
Decent commission rate with lifetime recurring payments
They give out bonuses to affiliates based on performance
Potentially big market to promote WooCart
Cons
Cookie duration is on the low side
Backyard Revolution Affiliate Program
Let's look at something a bit different – the Backyard Revolution Affiliate Program.
This is focused on solar power and shows you how to build your solar panels to harvest energy. There is good potential here to target several markets such as survivalists and also environmentally conscious people.
There is plenty of opportunities to get recurring payments with Backyard Revolution because you get a 75% commission on everything someone buys after their initial purchase.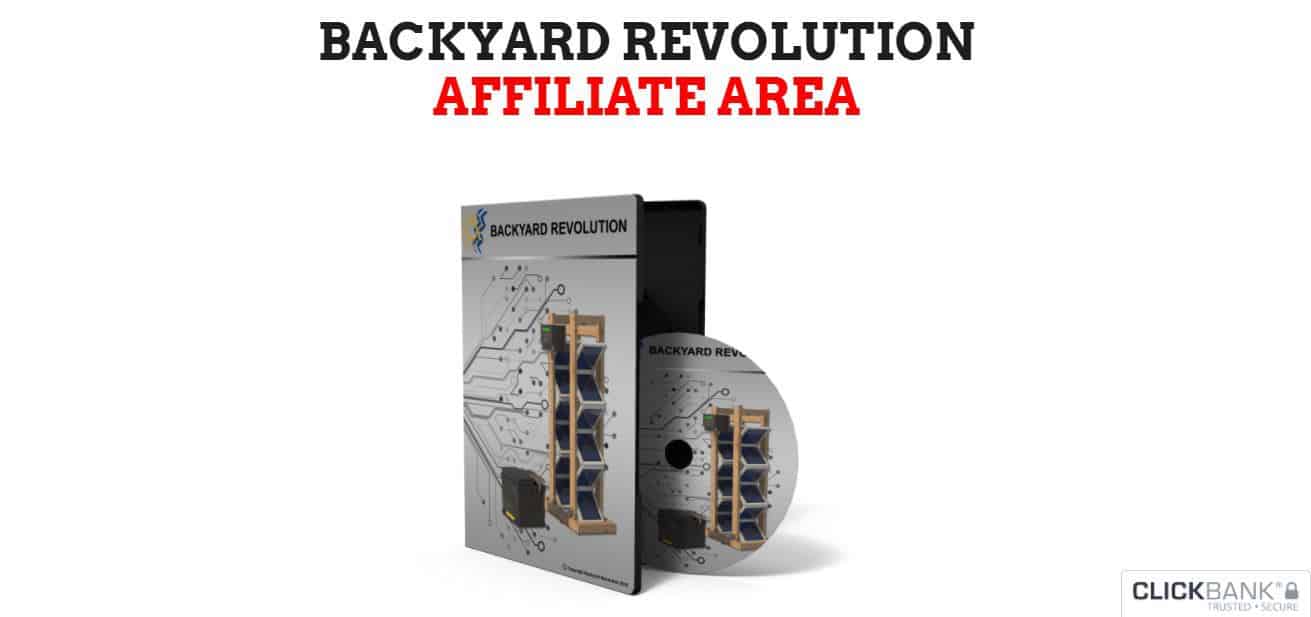 Pros
A unique product that can be marketed to various audiences
Good commission rate on purchases after the initial sale
Provides various marketing materials, including email copy
Cons
It isn't a 'mainstream' product, so you will need to think hard about how to promote it effectively.
KWFinder
Moving back to our digital marketing affiliate programs, and next up, we have KWFinder.
This is a good budget option for marketers who are starting and don't have the funds to pay for higher-value services such as Ahrefs. This service offers keyword finder tools, rank trackers, SERP analysis, and more.
There is a 30% lifetime commission on offer with KWFinder alongside a cookie duration of 30-days.
You will find a lot of people to market this SEO tool towards, and its cost-effective nature makes it a very attractive offer for many people.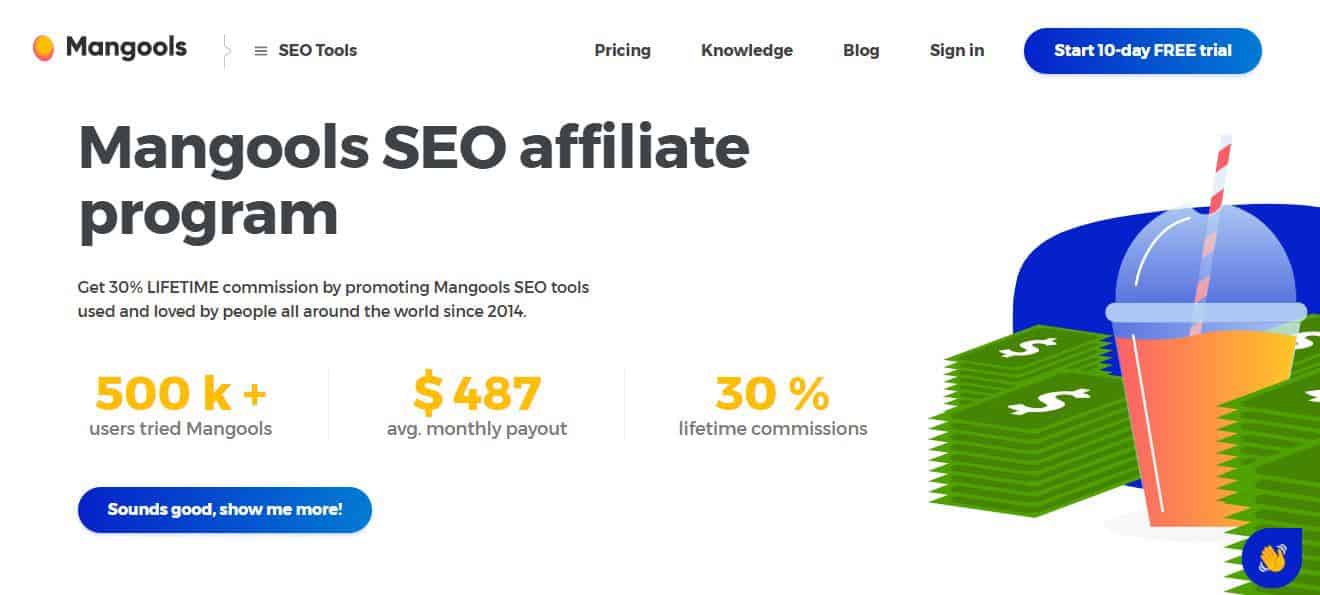 Pros
Powerful SEO tool that is well-priced
30% recurring lifetime commission
Range of marketing materials provided
Cons
A minimum threshold of $150 before you can be paid
Unlock Your Hip Flexors
Unlock Your Hip Flexors is a good program to sign up with if you plan on targetting the health and fitness niche and want recurring payments.
The initial sale is very inexpensive however, there are various upsells which will boost your profits which can result in recurring payments. The commission rate is an attractive 75% (even if the initial cost for the customer is low), and the cookie duration of 60-days.
The good thing about this product is that you can aim at a very niche market as it focuses on one small area of fitness. This gives you an excellent chance to run a targeted campaign while benefiting from recurring payments on backend sales.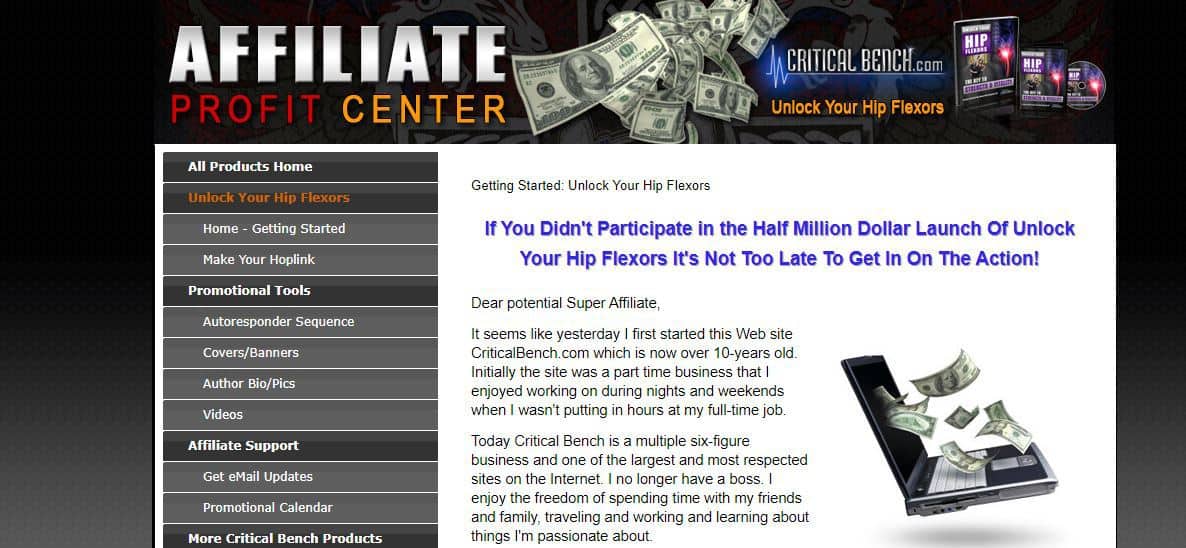 Pros
High level of commission
Chance to make recurring income in up sales
Decent cookie duration of 60-days
Cons
The initial cost is low and does rely on various backend purchases.
Forex Trendy Affiliate Program
The world of Forex and financial markets can be a lucrative one, and the Forex Trendy Affiliate Program adds a nice spin.
Rather than promoting endless heavy-reading eBooks, Forex Trendy is a cloud-based software that helps people charter the rocky waters of uncertain markets. It mainly looks at currency pairs and how they perform historically.
With the Forex Trendy Affiliate Program, you get a 75% commission on the initial sale and then another 75% on the 3-month renewal for subscribers. This presents a good chance to make some steady long-term income by promoting this product – in fact, it has been around for a while and remains very popular.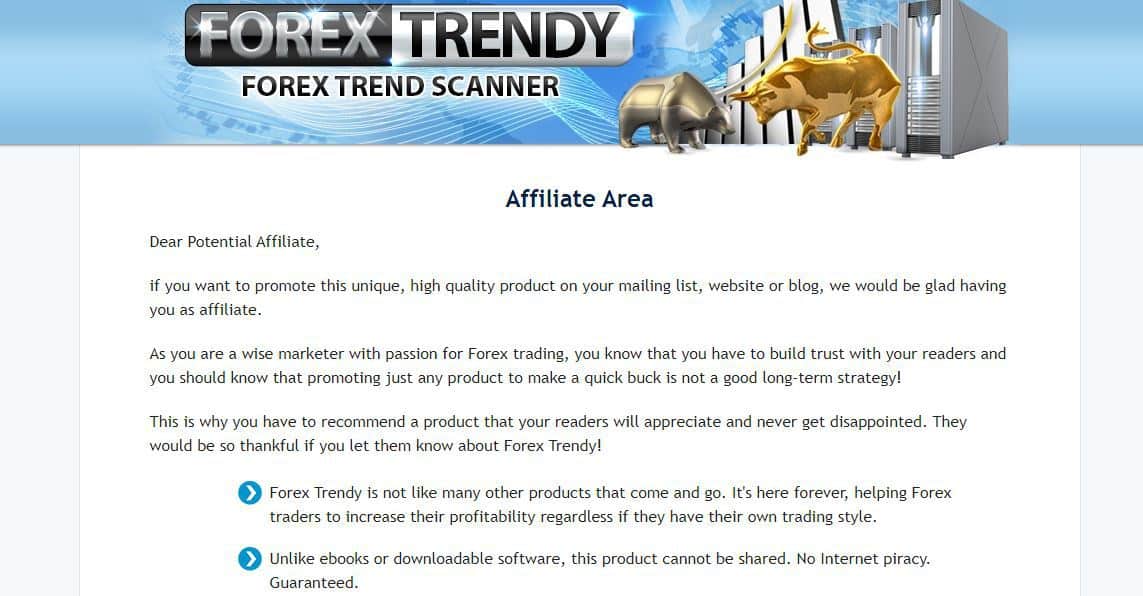 Pros
It offers a different angle on financial market products
Good rate of commission on initial sale and renewals
A popular product that offers a chance for recurring payments
Cons
Marketing materials could do with being modernized
Backblaze
Cloud storage represents a great method of generating recurring payments as an affiliate. It acts as a backup for your files and documents, and so many people are now using cloud storage to manage and share files easily.
The monthly subscription model that most cloud storage services work with provides ample chance to generate recurring commissions for affiliates. Backblaze provides a 10% commission for the lifetime of the subscriber.
They don't offer a commission on their Backblaze B2 Cloud Storage, and the cookie duration is only 30-days (although there is worse out there), so these are two potential downsides. However, given the massive popularity cloud storage now has, this is a solid way to get recurring commissions from a popular service.

Pros
Growing market and many people now pay for extra cloud storage
Decent commission rate and offers lifetime commissions
Cons
The minimum threshold to receive a commission of $100
No commission on Backblaze B2 Cloud Storage
iStock
The stock photo market is massive. It is one of the best methods for gaining recurring commissions because website owners and social media content creators are always looking for new images to purchase and use.
iStock is one of the most well-known stock images and video providers, and their affiliate program offers great value for affiliates who want recurring commissions. They provide an absolute ton of images, videos, and more on a subscription basis.
You can get 20% commission on new customers and 10% commission on existing sales. Considering that this is a platform that marketers will repeatedly use to purchase new media, the potential for consistent recurring income is very high.

Pros
High potential to make long-term recurring affiliate income
Massive directory of images, video, and other multimedia
Good commission rates available for affiliates
Cons
There are many free stock websites, although they don't offer the same inventory as iStock
Frequently Asked Questions About Recurring Affiliate Programs
Question: Is there a time limit on how long you get recurring payments for?
Answer: Possibly. Some affiliate programs that offer recurring payments will give you lifetime payments. This means that you will continue to receive a commission as long as the subscribers continue to pay. Other affiliate programs may only pay you commission for the first year of subscription.
Question: Are recurring payment affiliate programs limited to digital marketing products?
Answer: No. While many affiliate programs that have a recurring payment and commission structure are heavily based on digital marketing and other subscription services, you will find these commission structures across many different niches.
Question: Can I be paid with PayPal for a recurring affiliate commission?
Answer: Yes. Most affiliate programs will offer PayPal as a payment method. Always check the policies of each affiliate program to find out what payment methods they use.
Question: Can I register for several affiliate programs that offer recurring payments?
Answer: Yes. There is no limit on how many affiliate programs you can sign up to and promote their products. Targeted numerous products can help land you a consistent long-term income with recurring commissions.
Question: How often do I get paid my affiliate commissions?
Answer: It depends. Some affiliate programs will pay on a weekly, bi-weekly, or monthly basis. Some others can even pay daily too.
What is the best affiliate program for recurring payments?
All the affiliate programs we have listed here give you the chance to make recurring payments, but the best, in our opinion, is GetResponse.
This is a tool that can be easily promoted to new (and old) marketers as a much-needed and essential tool for email marketing. With its good commission rate of 33%, long cookie duration, and established name, it is hard to look past GetResponse as a method of generating long-term income from affiliate sales.
It is a popular service, so you will have competition when it comes to marketing GetResponse.
However, it ticks all the right boxes for recurring payments and provides a fantastic opportunity to make money as an affiliate.
Check the links below to learn about how to affiliate to the best-known markets and make money:
Home Depot Affiliate Program Overview
Target Affiliate Program Overview: Everything You Need to Know