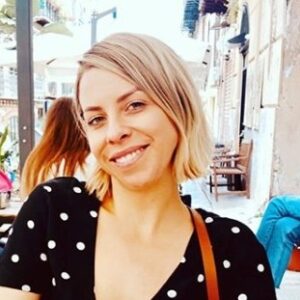 Latest posts by Jodie Chiffey
(see all)
In our Refersion vs Leaddyno for eCommerce brands comparison, we'll explore which platform is better for affiliate management.
Managing affiliates and tracking their sales, conversions, and performance can be tricky at the best of times. However, with the right software, you can make this process far easier and remove hours of tedious manual work.
Refersion and Leaddyno are two of the most popular systems for managing affiliates, setting up your program, and growing your eCommerce business through affiliate sales. We are going to explore both in detail to discover which one is the best to use.
First, let's look at a snapshot of the main difference between these two affiliate management platforms.
Main Differences Between Refersion vs Leaddyno
The main differences between Refersion vs Leaddyno are:
Leaddyno offers an affiliate app for mobiles, whereas Refersion does not
Leaddyno integrates with many apps and tools, whereas Refersion is a bit more limited
Refersion's pricing is based on sales quantity, whereas Leaddyno's pricing is based on monthly visitors
Refersion has two different pricing options, whereas Leaddyno has three pricing options
Leaddyno allows you to track unlimited affiliates on all their plans, whereas Refersion only allows this on their Enterprise plan
Refersion offers a 30-day free trial, whereas Leaddyno only offers a 14-day free trial
Refersion vs Leaddyno – In Detail
Tracking and Affiliate Management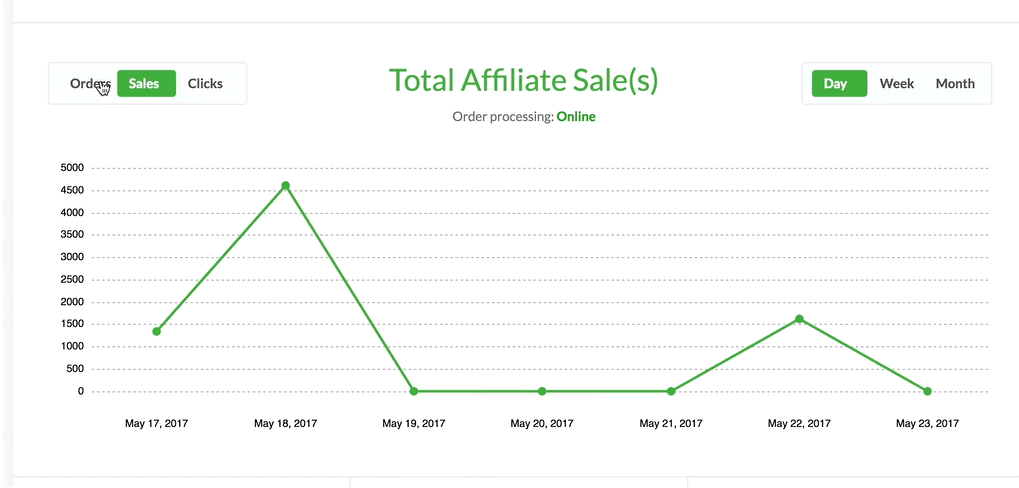 Both Refersion and Leaddyno offer a wide range of tracking features, so you can manage your affiliates with ease.
They both provide an easy-to-use dashboard, and it is the user interface that is one of the defining features of these two pieces of software. It is really straightforward to keep an eye on your affiliates, track their conversions, and leads with Refersion and Leaddyno.
These two programs have a lot in common when it comes to affiliate management and tracking, and this includes:
URL tracking
Tracking by discount code
Assigning a referral to an affiliate permanently
Offering different commission rates for affiliates
With both Refersion and Leaddyno, you can also set up multiple stores with one affiliate login. This means that if an affiliate wants to promote all your stores, they can do so without having separate logins for each one.
You can also manage and track unlimited affiliated with these two affiliate management programs, which is a real bonus as it isn't capped or limited.
Cookie duration controls
Another good feature that Refersion and Leaddyno offer is setting your custom cookie duration.
The cookie duration is how long one of your affiliates has to make a sale when a visitor clicks on their affiliate link. For example, if you set your cookie duration at 30 days, then a person has 30 days to purchase through the affiliate link for that affiliate to receive a commission.
It isn't anything groundbreaking when it comes to affiliate management software; however, it is helpful to highlight this. You do have a good level of control over the cookie duration you offer to affiliates, as you can set it to a wide range of different time frames.
Platforms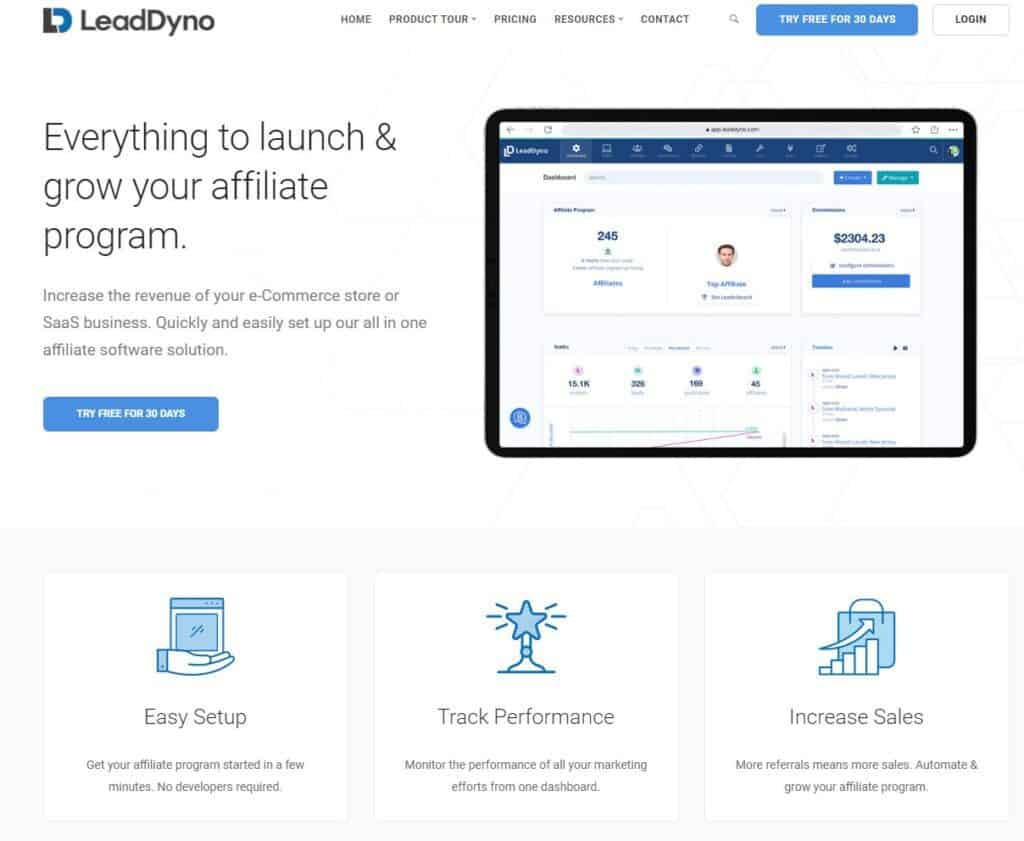 Being able to access your affiliate management software wherever you are is key to being able to manage your eCommerce efforts successfully.
Multi-platform access is one area where Leaddyno takes the edge over Refersion.
Refersion doesn't offer a mobile app which is a big downside as being able to track and manage your affiliates on an iPhone, Android phone, or tablet is really useful.
Leaddyno does have an app for affiliates to log in and track their partnerships, commissions, and referrals. It is convenient as they can easily share their affiliate links over social media through the app too.
Integration
You can integrate both of these affiliate marketing platforms with different apps and services; however, one is much more wide-ranging than the other.
Leaddyno can be integrated with up to 15 different services, and this includes Shopify, Hubspot, Stripe, Squarespace, WordPress, MailChimp, Slack, Zapier, and PayPal, amongst others. These integration options extend the overall functionality of Leaddyno because it makes affiliate management, tracking, and payments much more effortless.
For example, with the PayPal integration, you can send out mass affiliate payments, and with Shopify and Squarespace, you can easily set up affiliate programs through these platforms.
Refersion is a lot more limited in what platforms it integrates with. You can still integrate Refersion with the likes of Shopify, Stripe, Zapier, PayPal, and BigCommerce, but the list isn't as extensive as Leaddyno.
While the overall functionality of Refersion is excellent, it is hampered by its lack of app and tool integrations compared to Leaddyno.
Tiered Commission Structure
Another good feature that Refersion and Leaddyno both offer is that you can set up something called tiered commission.
A tiered commission structure helps to motivate your affiliates to sell more of your products and services. It works by increasing the commission that you pay each affiliate based on the number of sales that they produce.
For example, with a tiered commission structure, you set your base commission at 10%. Once an affiliate reaches x amount of sales or conversion, this could increase to 15%, and when they reach another milestone, this can go up again to 20%. These numbers are just an example, and with Leaddyno and Refersion you have a lot of control over creating customizable tiered commission structures.
Target markets
When sizing up an affiliate management program, you want to ensure that you are opting for a service that is aimed at your business. Sometimes it is better to go with a smaller piece of software if it is more geared towards individuals and small companies rather than choosing one with large companies in mind.
The target market for Refersion is medium to large businesses. They have a more extensive global reach than Leaddyno as they target Asia, Australia, North and South America, and Europe.
Leaddyno doesn't have the same reach as Refersion, and they are more geared towards small to medium-sized businesses. Their target markets extend to Australia, certain parts of Europe, Canada, and the United States.
This isn't to say that you shouldn't discount one over the other due to your eCommerce size as they both offer great all-round services, but it is good to know the kind of businesses these programs are aimed at.
Refersion vs Leaddyno – Customer Service
While both of these affiliate management programs are very intuitive and have a friendly user interface that is straightforward to use, it is always good to have help on hand if you need it.
So, customer support is important if you ever need help.
Refersion offers support via email and live chat on their website. It is easy to find so you won't have to spend ages looking to contact them. They also offer a ton of handy resources on their website. This includes guides on how to get started, frequently asked questions, and information on best practices.
The Refersion blog is another good resource as it is updated regularly with market perspective, tips, and a lot of good information for affiliates and affiliate management.
Leaddyno offers various support options too. This includes live chat, email, and 1-2-1 support as well. Like Refersion, it is straightforward to find their contact options.
With Leaddyno, you also get access to various resources, and this includes their blog, which has a ton of great tips, advice, and information for affiliate managers. On their website, they have a technical documentation section for using the system, in addition to handy guides for setting up your program and growing your affiliate base.
Refersion vs Leaddyno – Pricing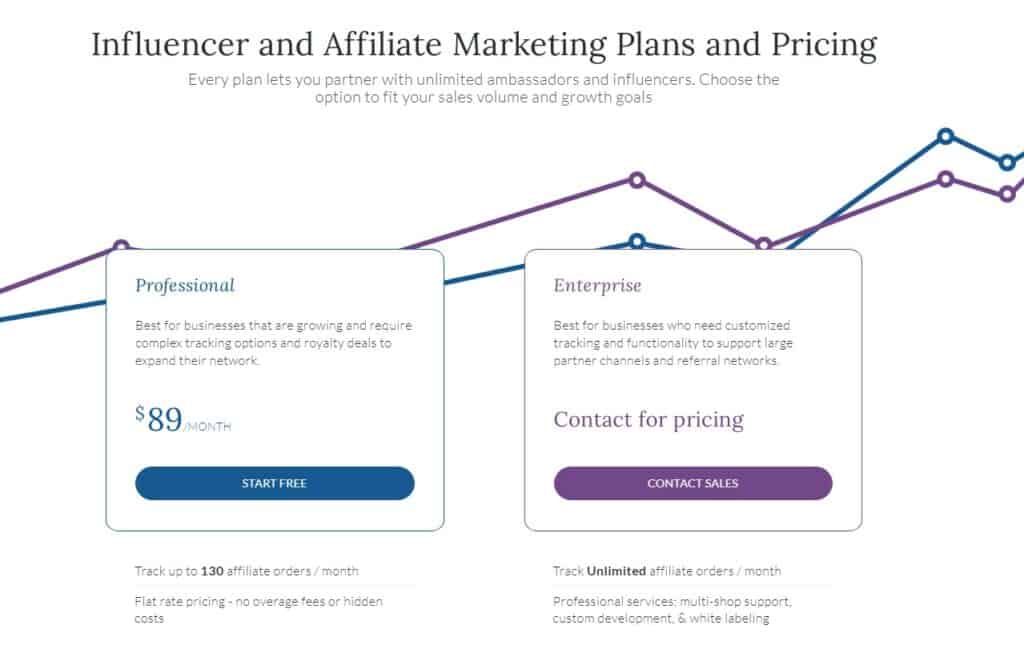 There are differences in the pricing structure and how much each platform costs to use.
Refersion is the more expensive option, and this perhaps is down to the target audience that it is aimed at (medium and larger businesses). Their Professional Plan allows you to have unlimited affiliates; however, you can only track 130 at a time. Nevertheless, this is a decent starting point if you want to grow your business as it is a flat rate with no additional fees.
You need to contact them to get a price for the Enterprise plan, and this pricing model lets you track unlimited affiliates. With the Enterprise plan, you also get white labeling and custom development.
Refersion also offers a 30-day free trial.
Leaddyno is the cheaper option, and they provide three different pricing structures – Starter, Biz Builder, and Accelerator. The pricing structures work slightly differently with Leaddyno as one of the main factors in the costs is how many monthly visitors you receive to your eCommerce website.
Their Starter plan is for businesses with up to 3500 visitors per month. Biz Builder is for businesses with up to 4500 visitors per month. Finally, the Accelerator plan is for companies with up to 7500 visitors per month.
There are some differences beyond this, such as the Accelerator plan coming with ongoing 1-2-2 support, but they all offer unlimited affiliate tracking. Leaddyno does have a free trial however it is only for 14-days.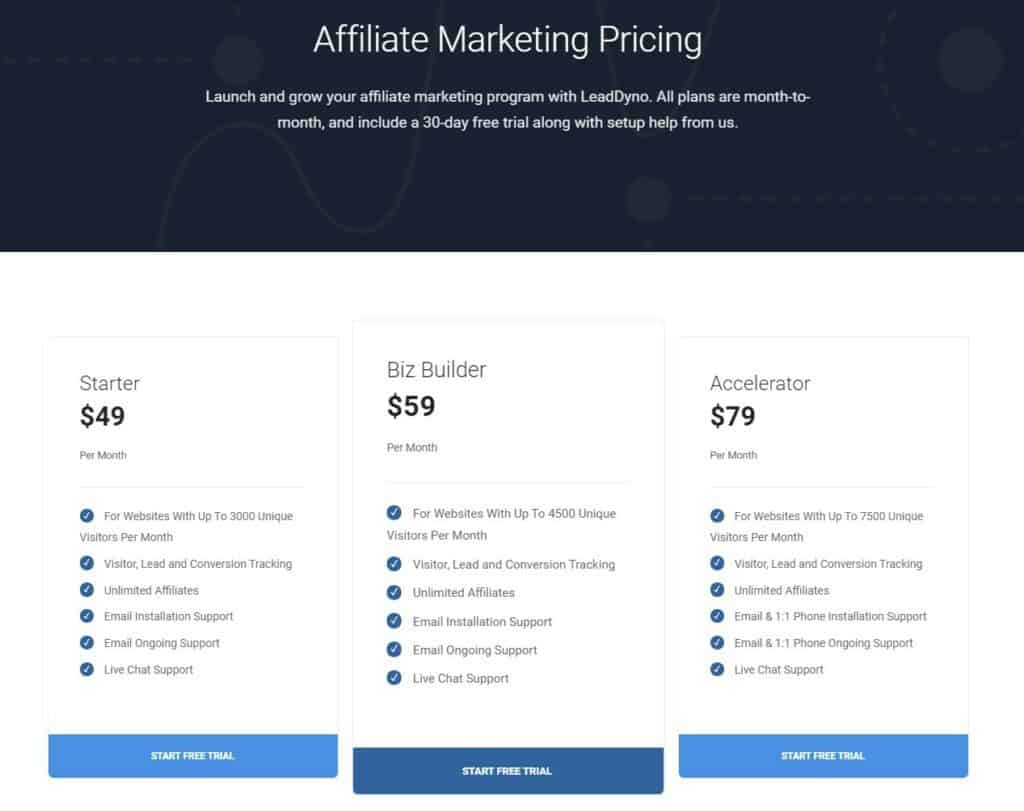 Pros and Cons
Refersion
Pros
Powerful affiliate management and tracking software
Very customizable and you can set up different options for affiliates
Allows you to create a tiered commission structure
You can set your own cookie duration
Offers good resources, guides, and support on their website
Offer a 30-day free trial
Cons
Refersion doesn't offer a mobile app
Is expensive and only offer unlimited tracking on Enterprise plan
Slightly limited on what external apps, tools, and services it integrates with
Leaddyno
Pros
Cost-effective affiliate management platform
Allows you to track unlimited affiliates on all their plans
Has a mobile app for affiliates to use
Can set up tiered commission structures
Integrates with a lot of apps, tools, and services
Good support and resources on their website
Cons
Free trial is only for 14-days
Are there any alternatives?
Post Affiliate Pro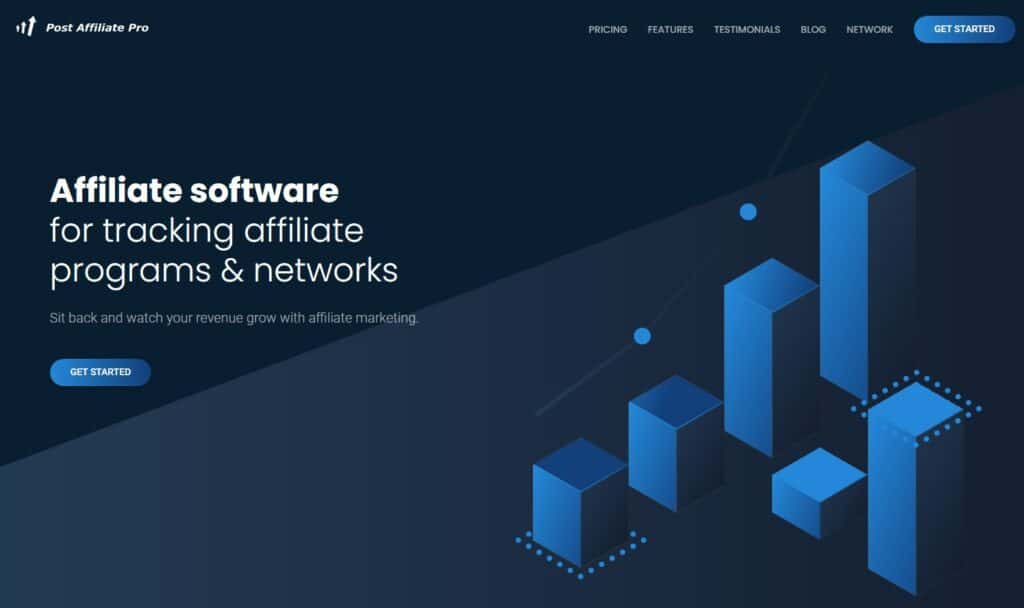 One popular alternative to both Refersion and Leaddyno is Post Affiliate Pro.
This is another affiliate management platform that, like Refersion, is mainly aimed at medium-sized businesses and larger enterprises, but anyone can use it. It had a ton of affiliate tracking and management features such as complete control of setting commission structures, cookie duration, your campaigns, and also reporting.
Post Affiliate Pro has good online resources to help you get started and grow your affiliate base, and they have iOS and Android apps.
The big downside to Post Affiliate Pro is how expensive it is. Even the lowest tiered option is more costly than both Refersion and Leaddyno, which indicates who this software is aimed at – larger companies. However, you do get many great features with this affiliate marketing platform.
If you are already bringing in a lot of sales and need renowned affiliate tracking software to manage your affiliates, Post Affiliate Pro is a great option, although it does come at a high price.
PayKickStart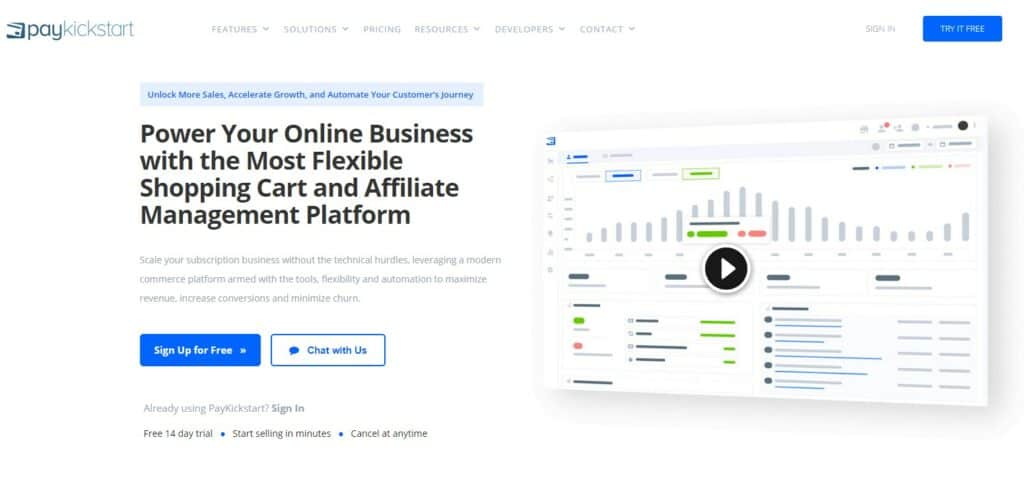 PayKickStart is another good alternative to the affiliate management systems that we have already listed.
Pricing wise it is still quite expensive per month – especially when compared to Leaddyno – however, it offers a wide range of functionality. This includes affiliate management, one-time and subscription commission, coupons, and integration with many services.
PayKickStart integrates with PayPal, Google and Apple Pay, Stripe, Zapier, and others.
There is a good help center on their website with a large number of resources, and the platform is easy to use. You can access your dashboard via the iOS or Android app, while they are an ideal alternative for individuals and small businesses.
Frequently Asked Questions about Refersion and Leaddyno
Question: How many affiliates can I track with Refersion?
Answer: You can track an unlimited number of affiliates with Refersion, however, this is limited to their Enterprise plan. With their Profession plan, you can track up to 130 affiliates at once.
Question: How many affiliates can I track with Leaddyno?
Answer: Leaddyno allows you to track unlimited affiliates on all their plans.
Question: Which one is cheaper – Refersion or Leaddyno?
Answer: Leaddyno. They offer three different pricing models which are based largely on the number of visitors you have to your eCommerce site. Refersion is more expensive as it is mainly aimed at larger businesses.
Question: Does Refersion offer a free trial?
Answer: Yes. You can get a 30-day free trial with Refersion. They don't offer a free version of their platform so you will need to pay the monthly fee after your trial has expired to continue using the service.
Question: Does Leaddyno offer a free trial?
Answer: Yes. Leaddyno offers a 14-day free trial. Like Refersion, they don't have a free option so you will need to begin paying your subscription after this period ends.
Question: Do these affiliate management platforms have apps?
Answer: Refersion does not have mobile or app support. However, Leaddyno does offer an app on both iOS and Android for affiliates.
Question: Is Leaddyno or Refersion better for beginners?
Answer: Both Leaddyno and Refersion are ideal for beginners if you have never used affiliate management software before to manage your eCommerce affiliates. The platform is very easy to use and the dashboard has everything you need to start tracking affiliates, customizing your campaigns, and more.
Our Verdict: Refersion vs Leaddyno – go with Leaddyno for your eCommerce affiliate management platform
Even though both Refersion and Leaddyno offer a wide range of functionality for affiliate tracking and management, there is one winner.
We choose Leaddyno as the platform of choice to manage your eCommerce affiliates.
For a start, it is cheaper. Now, this isn't the only reason because more affordable isn't always better (neither is more expensive for that matter!), but overall there isn't a massive difference in what both platforms offer.
Both Leaddyno and Refersion are straightforward to use, so they are beginner-friendly, and they essentially provide the same level of customizable options for managing your affiliates.
Some other things we like about Leaddyno include the fact that they have an app for affiliates, whereas Refersion does not. You can also track unlimited affiliates on Leaddyno, which is fantastic because Refersion only allows you to do this on their more expensive Enterprise plan.
Leaddyno integrates with a lot more external tools, apps, and services, so you have increased functionality.
All in all, Leaddyno wins it for us and if you want a cost-effective but still powerful platform for eCommerce affiliate management, go with Leaddyno.
Read more interesting guides to improve your business, below: